This is an archived article and the information in the article may be outdated. Please look at the time stamp on the story to see when it was last updated.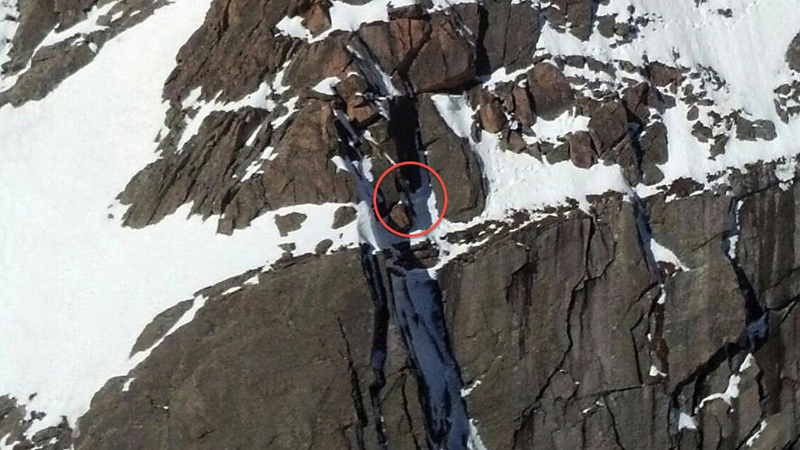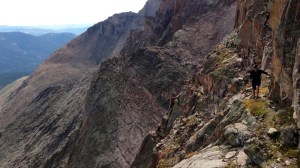 ROCKY MOUNTAIN NATIONAL PARK, Colo. — Rescuers reached a 19-year-old from Quebec who was stuck on a ledge at 13,000 feet on Longs Peak late Wednesday.
They were involved in a "significant technical rescue" that included a special helicopter, which was in the process of flying him off the mountain in Rocky Mountain National Park at 6 p.m.
Samuel Frappier reached the ground at Upper Beaver Meadows and walked from the helicopter to a waiting ambulance which took him to Estes Park Medical Center.  He said he felt good.
Initial reports indicated he was in good shape after spending the night in the cold without the proper gear.
Rangers were contacted by Frappier by cellphone late Tuesday saying he and a friend were separated as they were ascending the peak from the west side of Chasm Lake. Frappier became stranded on Broadway Ledge as he was descending from the summit. By the time he was rescued, his cell phone's battery had died.
Rocky Mountain National Park spokeswoman Kyle Patterson says, "he started walking toward Lambs Slide where rescuers connected with him.  He was then flown to the landing zone."
Officials started flying rescuers from the site back down to safety. They hoped they would be able to get all of them off of the mountain before sunset.
Officials say Frappier was "in an extremely precarious location on the east face of Longs Peak at roughly 13,000 feet." He was not injured but said he could not go up or down.
Frappier, who had no technical climbing equipment and is an inexperienced mountaineer, was stuck on the peak overnight as temperatures plunged into the 30s and rangers contacted him Wednesday morning.
A rescue team assembled at the Chasm Shelter at the base of the east face of the peak late Tuesday night to prepare for the rescue Wednesday. A team of 28 rescue members assisted in the rescue. A Trans Aero helicopter was also deployed.
The Teton Interagency helicopter flew in from Jackson, Wyo., and arrived Wednesday afternoon. Officials say the helicopter performs short-haul operations that helped with Frappier's rescue.
Crews encountered several hurdles in the rescue, including active ice and rock falls.
[googlemaps https://www.google.com/maps/embed?pb=!1m14!1m8!1m3!1d194996.88051694562!2d-105.66069822608203!3d40.21292757426779!3m2!1i1024!2i768!4f13.1!3m3!1m2!1s0x87696329ae762967%3A0xa9769b05809a8028!2sLongs+Peak!5e0!3m2!1sen!2sus!4v1401296148764&w=725&h=575]