This is an archived article and the information in the article may be outdated. Please look at the time stamp on the story to see when it was last updated.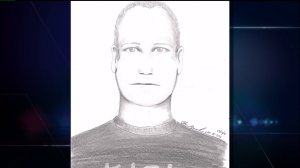 LOVELAND, Colo. -- Police are searching for a man accused of attacking one woman and potentially stalking another woman.
Investigators released a sketch of the suspect Thursday. He is described as a white male about 6-foot, in his late 20s with a thick build and short, light brown hair.
Police believe he sexually assaulted a woman outside a retirement community. The victim fought for her life and police said she made a huge difference.
"We believe she did the right thing in this case. She protected herself, she was able to make her attacker, discontinue his attack," Loveland police spokesman Mike Halloran said.
The suspect got away in a dark-colored midsize SUV.
Police said a second woman reported being stalked hours before the sexual assault. They believe the incidents are related because the women provided similar descriptions of the attacker.