This is an archived article and the information in the article may be outdated. Please look at the time stamp on the story to see when it was last updated.
LONGMONT, Colo. — A Longmont man is facing possible criminal charges after firing his gun Sunday night at a man standing outside his teenage daughter's window.
The man's wife claims her husband was just protecting his family, but police say he might have broken the law.
"We were just there and all of a sudden we heard boom, boom. Cop cars came everywhere," said Mary McNinch, one of several neighbors who heard the gunfire.
She and other neighbors said they feared a child could have been hit by a bullet.
"My kids could have been hurt. My whole family could have been hurt. Even if it's in self-defense, you've got to think where that bullet could go because you could hit any number of my kids," said one neighbor, the mother of seven children.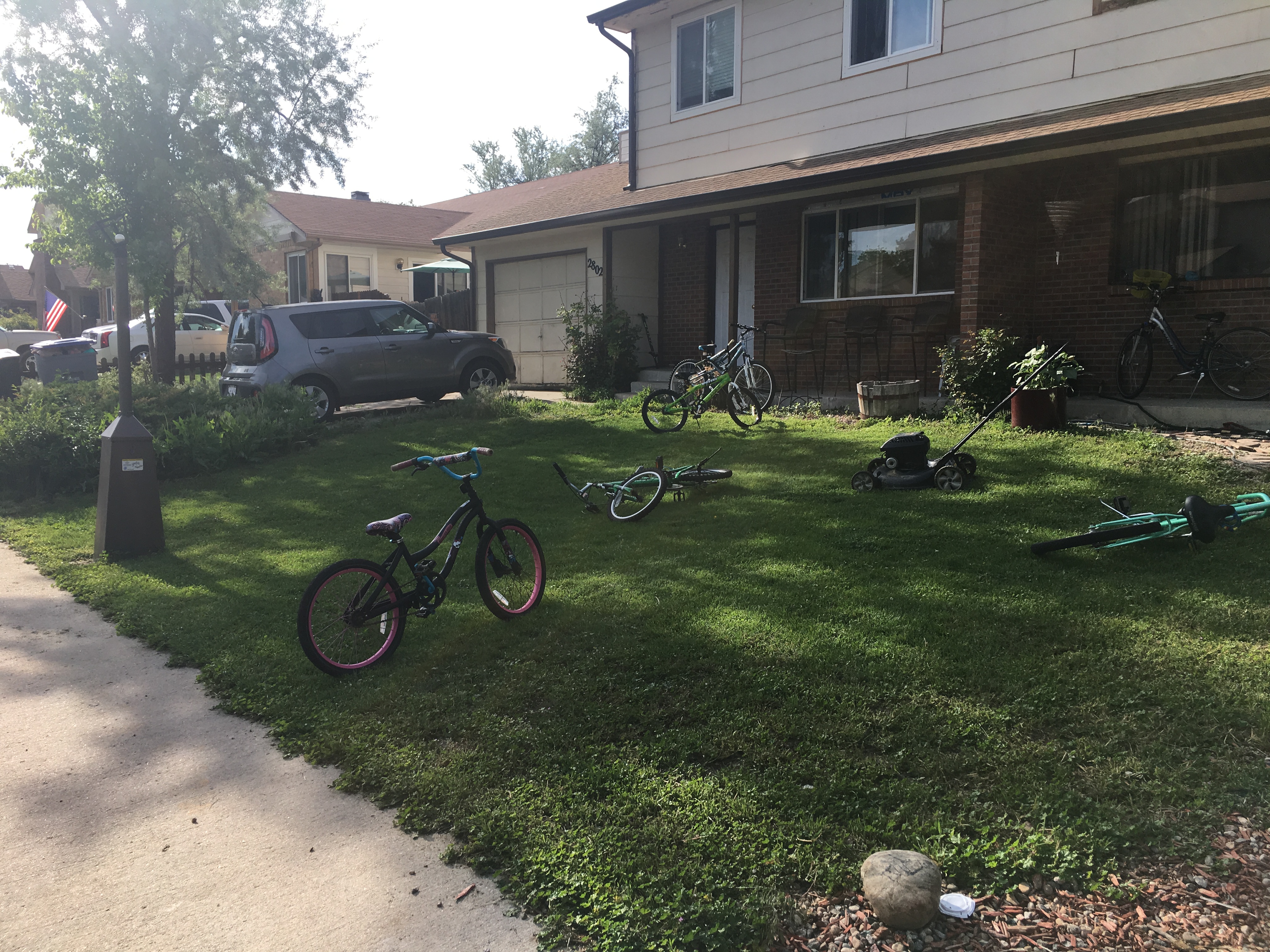 Colorado has a Make My Day law that gives gun owners the right to shoot an intruder in self-defense if they believe the person intends to commit a crime and use physical force.
However, in this case, the Longmont Police Department said no weapon was seen and the suspect fled when he was confronted.
The Make My Day law also ends at the door. Porches and backyards don't count.
The wife of the man who fired the gun did not share her last name, but Sharon said her husband feared the creeper in her backyard had a weapon.
"The person turned and he had something in his hand and that's what scared (her husband). He didn't see what it was. He just saw something in his hand," she said.
The father fired his gun, but did not hit the suspect.
"He didn't fire random shots. He fired one shot and that was it," Sharon said.
However, that one shot could spell a whole lot of trouble.
"He could be charged for firing a weapon," Longmont police Cmdr. Joel Post said.
Many neighbors on Denver Avenue believe their neighbor overreacted.
"I'm one of those who does believe we have the right to carry, but I think we have to use caution," Mary McNinch said.
But the family argues they did what any gun-owning parents would do. They took action to protect their daughter.
"It's dark. It's late at night. Someone not where they're supposed to be, you don't know, but as soon as you try and protect yourself and your family, you're the criminal," Sharon said.