This is an archived article and the information in the article may be outdated. Please look at the time stamp on the story to see when it was last updated.
LONGMONT, Colo. -- Several tenants of a Longmont apartment complex say they were needlessly exposed to methamphetamine for months, prompting a FOX31 Problem Solvers investigation.
It happened at the Cloverbasin Village apartments (630 S. Peck Drive).
Police were called to unit 101 in January where they discovered a methamphetamine lab. An eviction notice was posted and the apartment was locked up.
However, tenants in the building were not told about the lab.
"It's upsetting, especially now when we see there's a snowball effect and it's affecting other tenants," said Gil Allarid, the tenant who lived above the unit.
Allarid and other tenants didn't think too much about the vacant apartment until five months later, in June, when a hazardous materials team showed up.
"I specifically asked what's going on next door. Is this some kind of meth lab? I was told we can't talk about it," said Danielle Anderson, who lived next door.
However, Allarid and Anderson started to worry when family members started getting sick. Allarid's son-in-law was diagnosed with walking pneumonia, then an upper respiratory infection.
"It was really bad. It was coughing up to the point where there was some nasty stuff coming out of my respiratory," Allarid's son-in-law said.
The family feared the apartment beneath them was contaminated. Allarid finally learned the apartment had tested positive and asked that his apartment be tested.
"I called public health and said I'm concerned about this," he said.
The results came back positive. After living in the contaminated apartment for months the health department told him he had just hours to leave.
"I`m very upset my granddaughter had to go though this and I have six other grandkids in town and they frequent my house," Allarid said.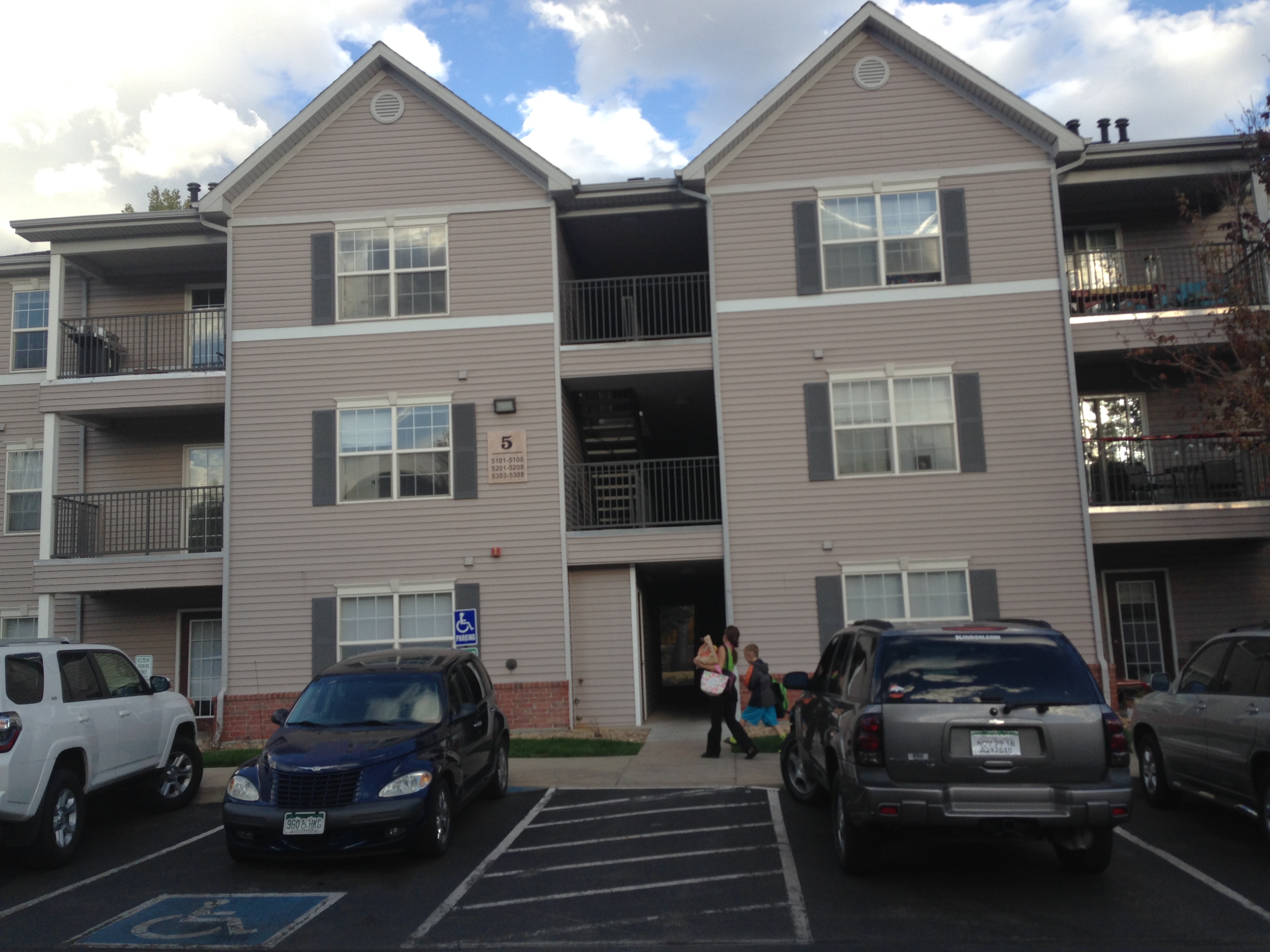 Mission Rock Residential managers Cloverbasin Village. It paid Lakewood-based D.S. Consulting $20,000 to do the cleanup work.
D.S. Consulting said it never tested any apartments beyond unit 101 because a maintenance worker told it there was no shared ventilation, the only way meth contamination can spread.
But Allarid's apartment did share ventilation with unit 101.
"We've paid a lot of money to have these folks come in and clean up so if they're just talking to someone on site, that doesn't seem like a very comprehensive report," said Denise Todd with Mission Rock.
Gil and his family found a new place to live but had to borrow money from relatives.
"I'm sleeping on a cot right now because we disposed of all our beds for the whole family," he said.
They weren't alone. Seven other apartments were also condemned for up to nine months after the meth lab was found.
State statutes don't require apartments be tested if they don't share ventilation. None of the other contaminated apartments shared ventilation so it's still a mystery how they became contaminated.
Anderson said her kids had been sick for months.
"I'm furious," she said. "I'm scared to death for my kids. I'm going to have them tested. The school literally made me sign a piece of paper saying (her son) couldn't miss any more otherwise I was going to be taken to court because he was always sick," Anderson said.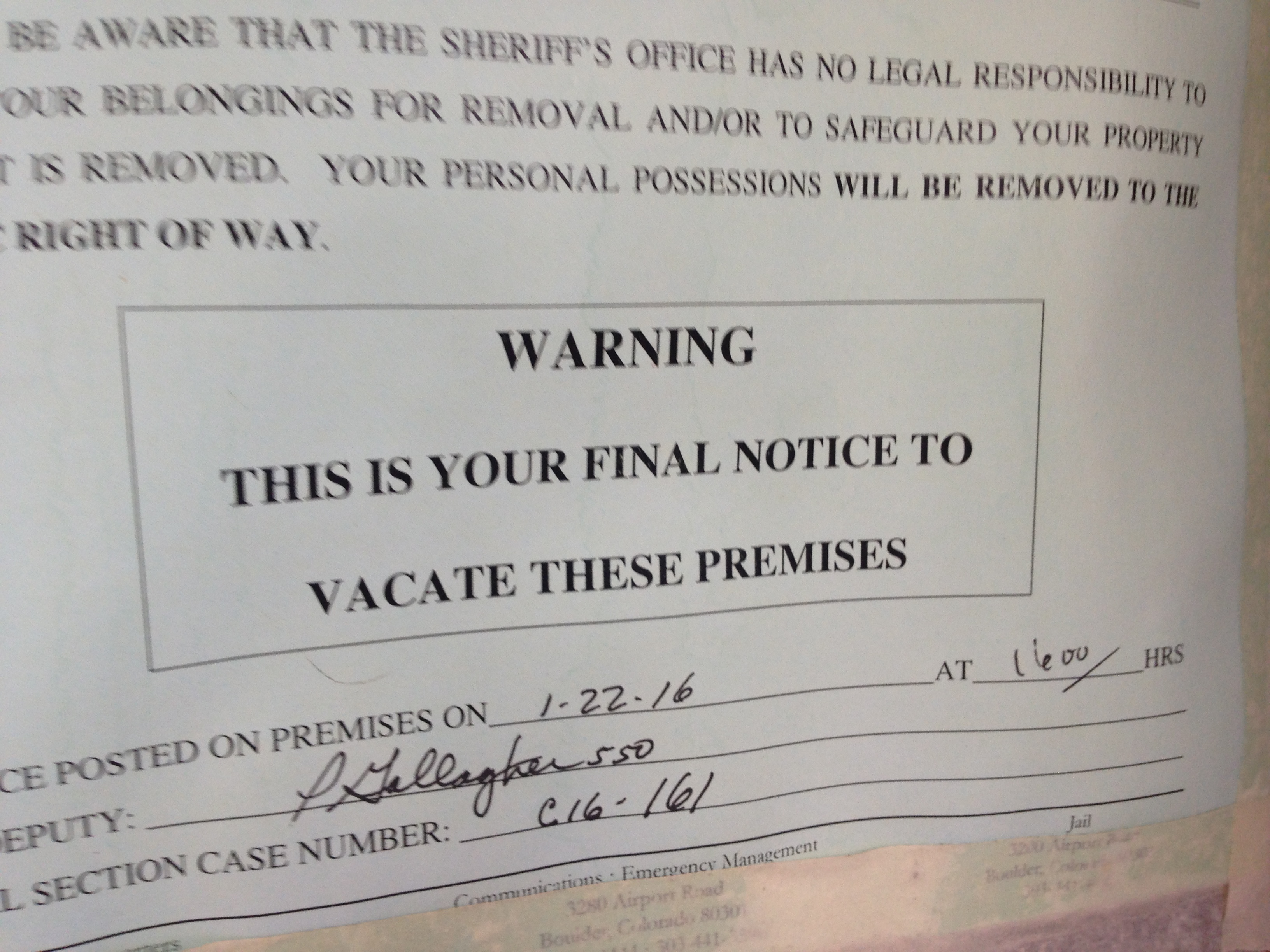 Anderson didn't learn her home had tested positive for meth until late October. She said her kids walked by the cleanup everyday without knowing about the potential dangers.
Todd was asked why tenants weren't told about the meth contamination.
"That may come from the property manager maybe just not knowing how to answer it," she said.
The Colorado Department of Public Health said nothing illegal occurred. There are no laws or state statutes requiring property owners to notify tenants about a meth cleanup.
"There's a difference between a requirement and what makes sense. Typically, property owners do let folks know," said Colleen Brisnehan with the Colorado Department of Public Health.
Tenants said that's proof the system is broken and they believe state statutes need to be changed. They plan to sue the property manager.
"I think everybody in the chain dropped the ball, all the way from the meth use all the way up to the management and the Department of Health. Everybody that knew about it failed to inform us," Allarid said.