This is an archived article and the information in the article may be outdated. Please look at the time stamp on the story to see when it was last updated.
LITTLETON, Colo. — A woman who survived an attempted sexual assault on Wednesday morning described her experience on Facebook and then talked about what happened.
Vanessa, who wanted to be identified by her first name only, said she was walking her dog alone on the Platte River Trail near Reynolds Landing in Littleton when a man passed by her.
She recognized the man from a walk she had taken a day earlier.
"I didn't think much of it and I walked around to finish my loop on the trail," Vanessa said.
Vanessa said the man then approached her from behind and put a rope around her neck.
He then dragged her into the woods about 15 feet from the trail and removed most of her clothes, according to the Facebook post.
The man continued to choke Vanessa with his hands, the rope and a bandanna. Vanessa said she screamed and "fought like hell" to free herself.
She said the man threatened to kill her.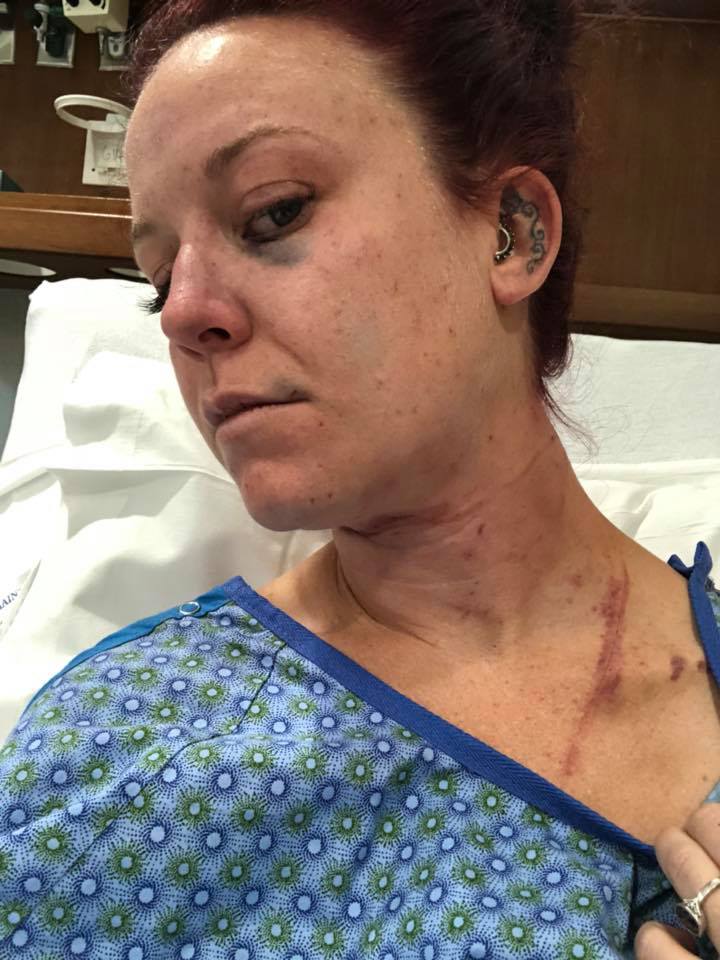 "I thought that this could be the end, but I was not about to give up fighting for my life," she wrote.
Vanessa said the man "hog tied" her from her neck to her wrists and then to her ankles. The man promised to let her go, but said he needed to find his glasses first.
Vanessa offered to help, but the man said he could not trust her. She then managed to sit up and was able to reach the knot around her ankles and free herself.
"I had no choice at that point but to run for my life as fast as I could, unfortunately without my dog. I made it to the bike path almost completely naked screaming for help," she said.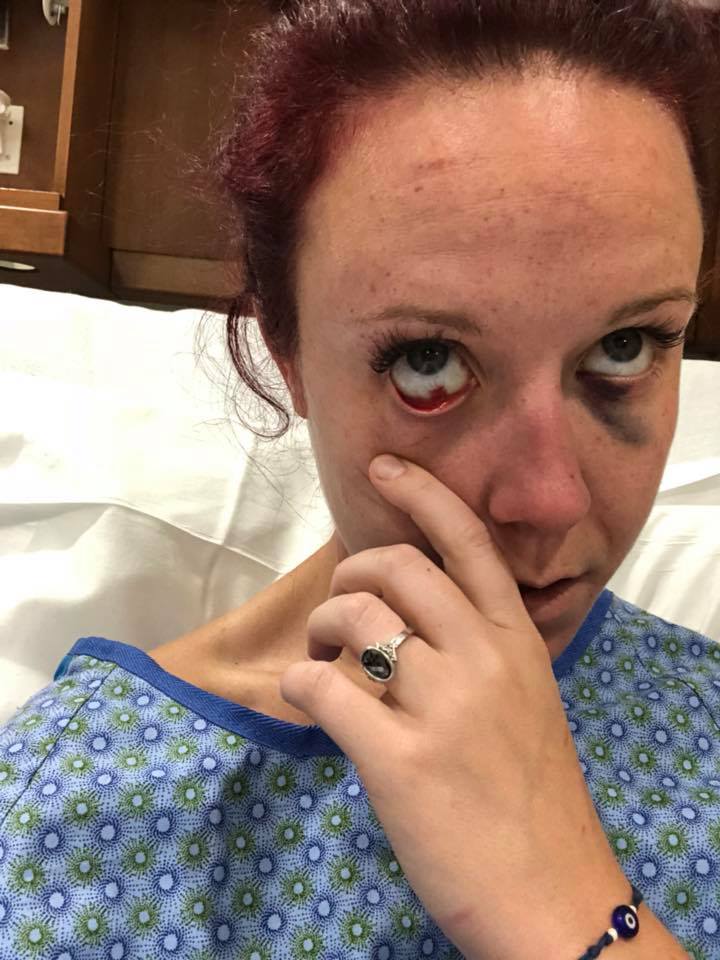 She quickly found people on the bike path.
"They looked at me stunned and shocked," Vanessa said. "I obviously didn't have many clothes on."
Vanessa said a man on a bike was able to chase down the suspect and keep him restrained until police arrived and arrested him.
Vanessa was also able to find her dog, who is safe.
She posted photos showing a number of injuries, most notably what appears to be a dark red mark from a rope around her neck.
Vanessa wants to share her story, while the scars are still there.
"I know what he did to me, and he'll never be able to do it to anyone else again," said Vanessa. "I want to have everyone be more aware of your surroundings. Take a self defense class."
Vanessa says she wrote the Facebook post to remind her friends that "danger can exist anywhere" and to be aware of one's surroundings. She said she feels lucky to be alive and appreciates all the support she has received.
"You'll notice anyone on that Facebook post that knows me says, 'Oh we had no doubt that you're strong,'" Vanessa said. "He picked the wrong girl to mess with."
She says she'll go back to the Platte River Trail.
"Because he won't win," Vanessa said. "He doesn't get to win."
A GoFundMe page has been established to help her heal from the trauma she experienced.
The Littleton Police Department said the investigation is ongoing.