DENVER (KDVR) — The 2022 United Van Lines movers study was released this week, and it looks like more people left Colorado last year than moved into the state.
According to the data, Colorado lost 3.2% more people than it gained in 2022.
"Since 1977, United Van Lines annually tracks migration patterns on a state-by-state basis. The 2022 study is based on household moves handled by the UniGroup network, parent company of United Van Lines, within the 48 contiguous states and Washington, D.C. and ranks states based off the inbound and outbound percentages of total moves in each state," United Van Lines said.
Why are people leaving Colorado?
United Van Lines said that these are the biggest reasons people left Colorado:
Family
Job
Retirement
The biggest age group to leave the state was people 55 years and older.
On the flip side, these are the reasons people moved to Colorado, according to the data:
Job
Family
Lifestyle
Data from the United States Census Bureau shows that from July 2021 to July 2022, Colorado's population increased by 0.00-0.59%.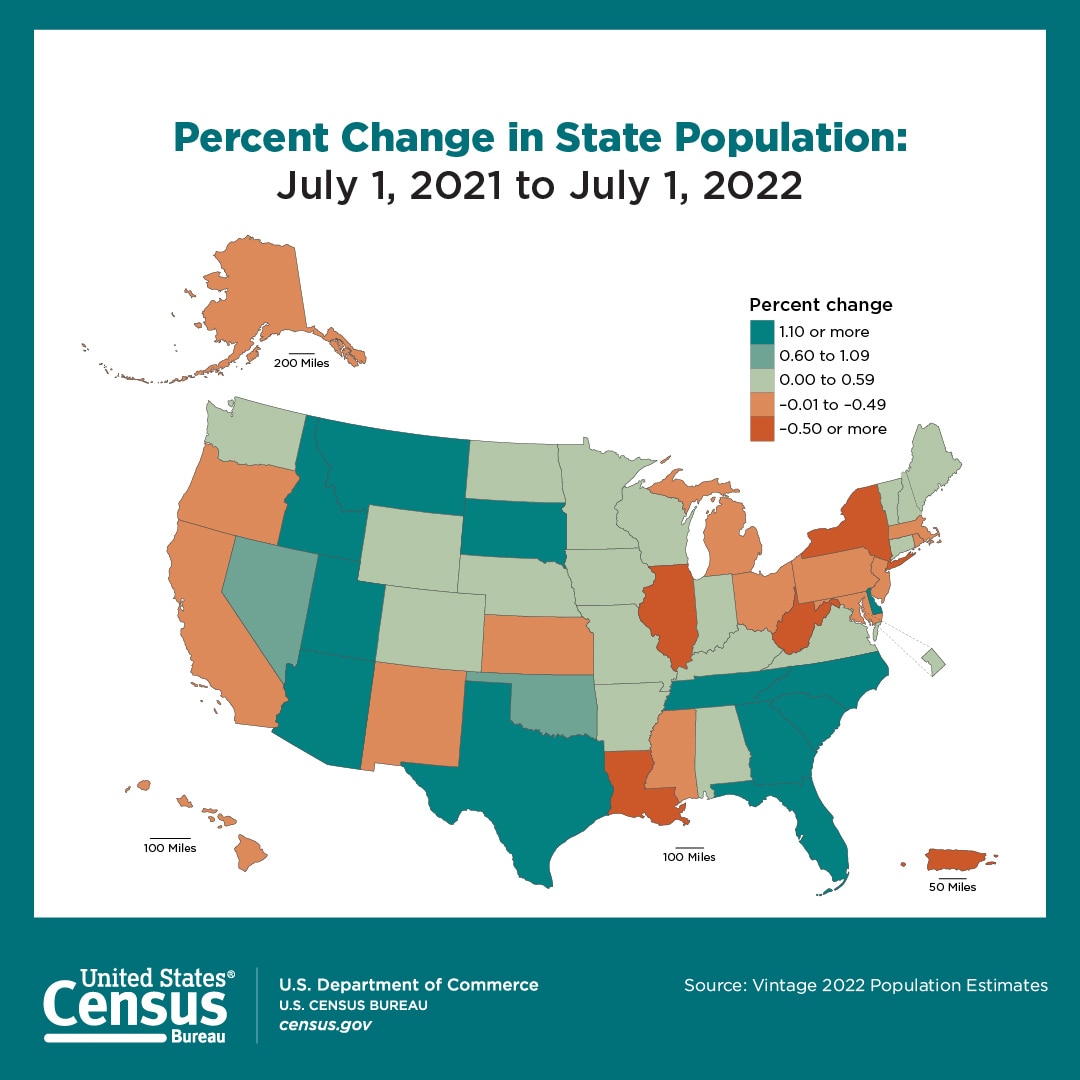 [Source: U.S. Census Bureau]
Where are people moving to?
The top states for inbound people in 2022, according to the United Van Lines study, were the following:
Vermont
Oregon
Rhode Island
South Carolina
Delaware
North Carolina
Washington, D.C.
South Dakota
New Mexico
Alabama
While a small number of people left Colorado compared to those who moved to the state, Colorado did not crack the top 10 for people leaving.
These were the top states people left in 2022:
New Jersey
Illinois
New York
Michigan
Wyoming
Pennsylvania
Massachusetts
Nebraska
Louisiana
California
United Van Lines said Missouri and Nevada were the most balanced states for moves, with an even number of inbound and outbound movers.