This is an archived article and the information in the article may be outdated. Please look at the time stamp on the story to see when it was last updated.
FOX31 ran a story Monday night regarding a security breach at Denver International Airport. It contained a significant error. Court records show 49-year-old David Scott Rimmer was arrested in June for hindering transportation and that charge was dropped recently by the Denver District Attorney. Although that fact is accurate, FOX31 visually misidentified Rimmer in the crowded TSA security line in our story posted online Monday night.
This is the correct image. The man in the blue striped shirt and shorts, according to airport officials on Tuesday, is the David Scott Rimmer who parked his truck on the sidewalk and breached security. Because of that misidentification, the timeline in which Denver Police caught Rimmer was shortened. The Denver airport today tells FOX31 they caught Rimmer within moments after he got through the TSA security check.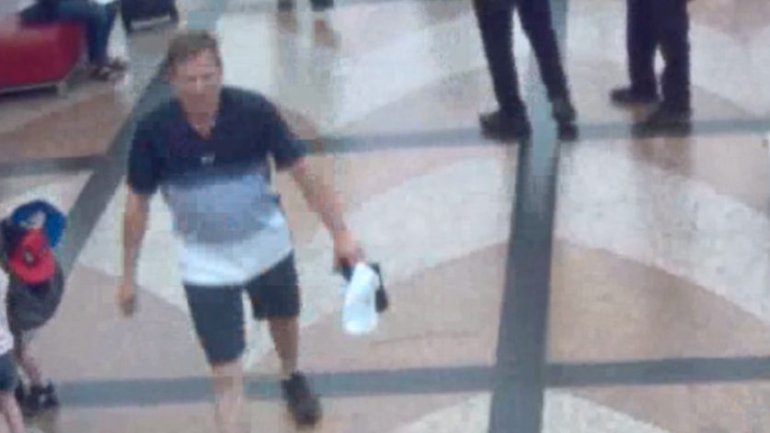 FOX31 is committed to not only getting facts right, but apologizing to our viewers when we get something wrong.