This is an archived article and the information in the article may be outdated. Please look at the time stamp on the story to see when it was last updated.
CAÑON CITY, Colo. — A life size animatronic T-Rex caused quite the scene after a fire caused by an electrical issue at the Royal Gorge Dinosaur Experience on Thursday.
The fire left behind nothing but a steel structure and part of the tail.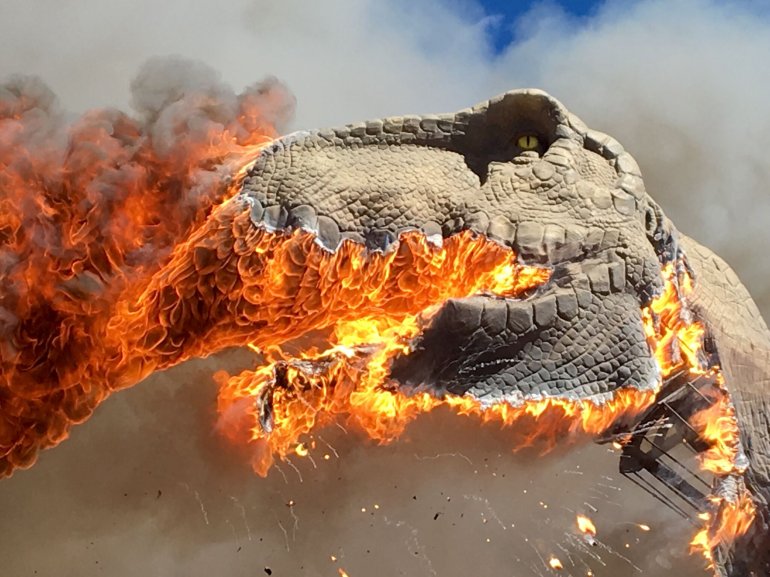 No guests or employees were injured in the incident.
"We always knew T-Rex had a temper but, today he blew his top," President Zach Reynolds said in a statement. "There was an unfortunate (and rare) electrical issue with our mighty T-Rex and he is no longer. You might even say… extinct."
Reynolds thanked his team for acting quickly and preventing the fire from spreading.
Most of the park remains open for business.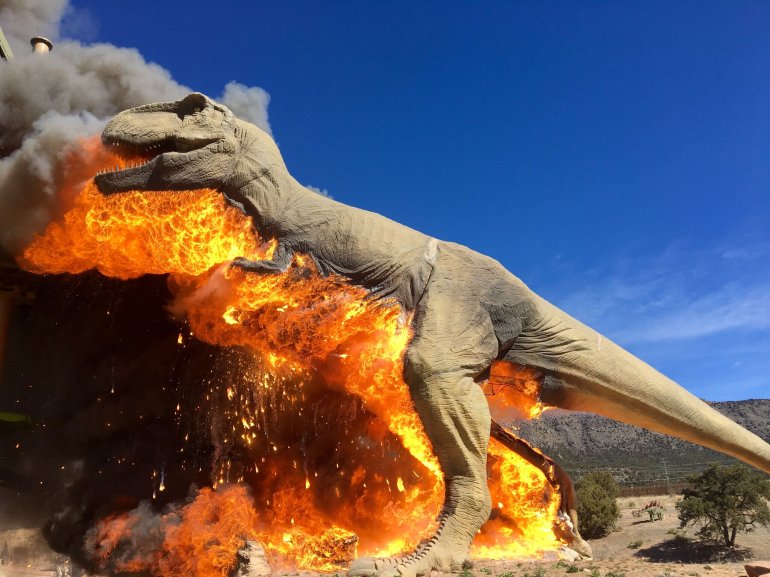 "We are operating business as mostly usual – the big ropes course is closed but the smaller course for younger kids is open, as well as the Wild Walk and museum tours," Reynolds said. "Safety of our guests and staff is of the utmost importance and we assure everyone that we are perfectly safe."
They hope to have a new T-Rex in time for summer.