This is an archived article and the information in the article may be outdated. Please look at the time stamp on the story to see when it was last updated.
MORGAN COUNTY, Colo. -- Several people, including a police officer, were injured after a suspect stole a semitruck and rammed several vehicles during a chase in Morgan County on Saturday night, the Morgan County Sheriff's Office said.
The sheriff's office said the suspect stole the semitruck near Sterling and was pursued by the Sterling Police Department and the Logan County Sheriff's Office before entering into Morgan County.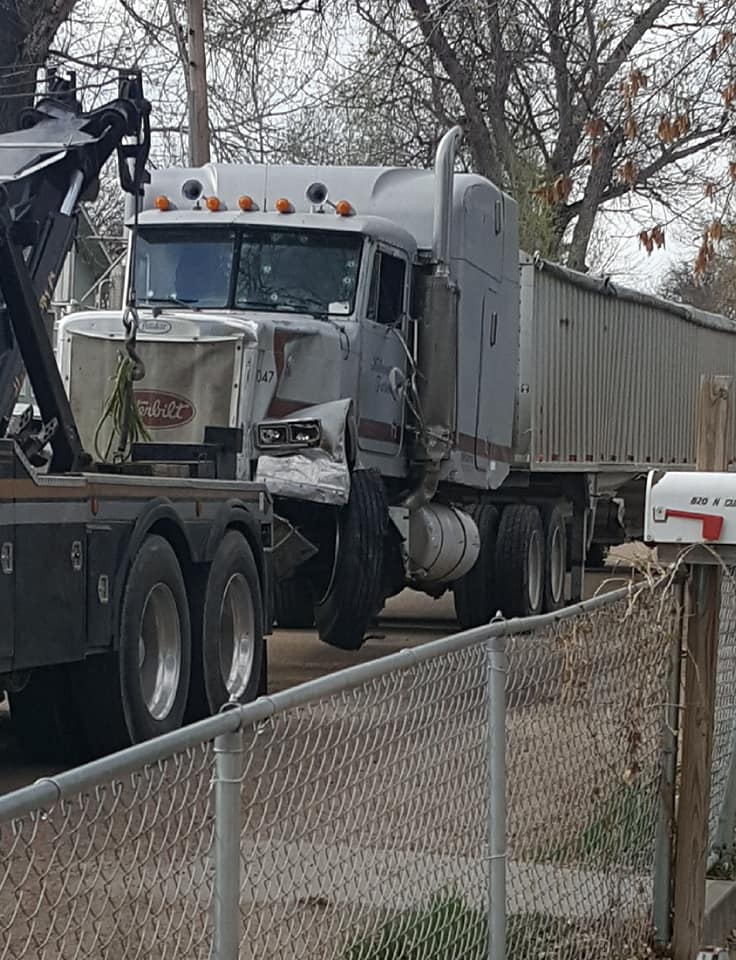 The chase continued on Highway 34 through Brush where the truck hit another vehicle and injured a driver, according to the sheriff's office.
Law enforcement fired shots at the suspect on the highway, the sheriff's office said.
The truck continued to Barlow Road in Fort Morgan where a Fort Morgan police officer was injured after a patrol car was rammed, authorities said.
The suspect then traveled east on Interstate 76 before exiting at Hospital Road, drove through a truck stop and arrived at Brush Middle School where the driver attempted to run down a Brush police officer who fired at the suspect.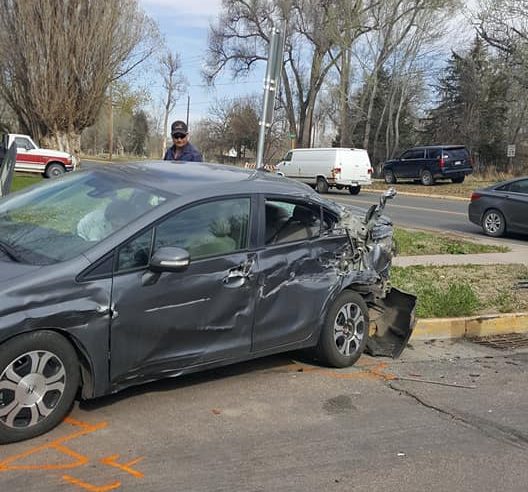 The chase continued through city streets in Brush where the truck struck another vehicle, injuring another person, authorities said.
The case ended when the driver jumped from the moving semi in the 800 block of Custer Street.
The truck crashed into two parked cars in a front yard and the driver was taken into custody.
Morgan County Sheriff Jim Crone said it's not clear why the man went on the rampage.
He said law enforcement started firing at the driver in the semi when he started intentionally running into other drivers on the road.
"We are just extremely fortunate no one was hurt worse or killed by the time this was over," said Crone.
Five people were injured and 10 vehicles were damaged.
"After looking at those vehicles, you wonder how they were not killed or seriously injured. We were just very fortunate last night," said Crone.
"We have been in a lot of chases in this county but this one takes the cake. Never encountered quite like this before."
Several law enforcement agencies are investigating the incident.
The name of the suspect has not been released.