This is an archived article and the information in the article may be outdated. Please look at the time stamp on the story to see when it was last updated.
PUEBLO, Colo. — It was an emotional day in a Pueblo courtroom as the mother of Kelsie Schelling, Laura Saxon, attended the hearing for the suspect in her daughter's death.
Schelling has been missing for nearly five years and Donthe Lucas has been arrested as a suspect in the woman's death.
Lucas and Schelling had been dating in February 2013 and that's when the family says the young Denver woman had driven down to Pueblo to tell Lucas she was pregnant.
Cameras were not allowed in the courtroom. Lucas walked in briefly in a red and white jail jumpsuit.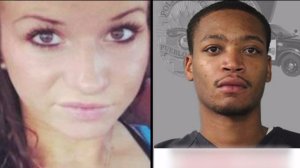 Saxon fought tears as she spoke to the media on the steps of the courtroom, saying she was satisfied to see Lucas in handcuffs.
Throughout the years, Saxon has been vocal about her suspicion of Lucas in connection with her daughter's death.
Lucas' next court appearance will be in March but a trial is a considerable way down the road.