This is an archived article and the information in the article may be outdated. Please look at the time stamp on the story to see when it was last updated.
GREENWOOD VILLAGE, Colo. — Three employees of the Cherry Creek School District were criminally indicted by a grand jury earlier this year for failing to report suspected sexual abuse of a middle school student.
Prosecutors say, in 2013, a 14-year-old girl came forward and told her principal, assistant principal, and counselor about a teacher who had been allegedly raping her.
Court records also indicate the trio of school leaders not only failed to call police as required by law but suspended the student-victim for lying and asked her to apologize — even hug her attacker as an act of "forgiveness."
Police believe that now-former teacher, Brian Vasquez, continued to groom, harass, or sexually assault at least five additional students through the summer of 2017.
The alleged incidents prompted the FOX31 Problem Solvers to ask how often the Cherry Creek School District failed to tell police, social services, parents, and/or the Colorado Department of Education about incidents of sexual assault occurring on school grounds.
The answer turned out to be far more complicated, and perverse, than we anticipated.
In October, for the fourth time in about a year, Greenwood Village Police visited Cherry Creek High School for another reported sex assault. The complaint was about "Unlawful Sexual Contact" when a "male student touched (a) female student(s) breasts repeatedly."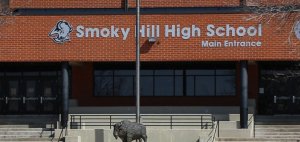 Over at Smoky Hill High School, Aurora sex crimes detectives investigated a pair of during-school gang-related rapes in a track shed, strong-arm sex assaults in a hallway and another in a student parking lot, plus a pair of felony-level forced fondling cases.
Rape in the band room closet at Overland High, sex assault with an object at Horizon Middle School, an elementary school-aged boy forcing his hand down the pants of a girl, boys exposing themselves, a registered sex offender student threatening/sextorting female classmates for nude pictures – these are all incidents investigated by police in the past two years.
Since 2016, FOX31 Problem Solvers found at least 30 incidents where Cherry Creek students reported being raped, sodomized, groped, fondled and touched inappropriately by other students while at school.
That number does not take into account alleged sex assaults on multiple students by Cherry Creek staff within that same time frame.
Court records show West Middle School employee, Richard B. Smith, was arrested and charged with two counts felony sex assault on a child in 2016 after "a 13-year-old female student claims her breast was touched by a school custodian."
Smith has not yet faced a criminal trial due to mental incompetence.
In January, Grandview High security guard, Broderick Lundie, pleaded guilty to one count felony sexual exploitation of a child and one count misdemeanor sex assault.
In February, Eaglecrest High band instructor Geoffrey Banninger was arrested for sex assault on a child in a position of trust. Court records show the alleged victim was one of his students.
Prairie Middle School social studies teacher, Brian Vasquez, was arrested in August and charged with 37 sex crimes. Court records show Vasquez groomed multiple students for sex and threatened other students to provide him nude pictures.
In addition, a grand jury this year indicted three Cherry Creek school employees for failing to report suspected child abuse in connection with the Vasquez case.
Prairie Middle Principal David Gonzales, "Dean" A.J. MacIntosh, and counselor Cherul Somers-Wegienka, have all been arraigned in criminal court and are awaiting trial.
FOX31 requested an interview with Cherry Creek Superintendent, Harry Bull, to discuss both the accusations against his staff and to help us put into context the number of reported sex assault incidents inside his schools.
Cherry Creek School District spokesperson, Abbe Smith, wrote on behalf of Bull, "We respectfully decline the interview."
Smith also wrote in an email, "It is our fundamental responsibility to protect our students from harm in every way possible. We take that obligation very seriously and work closely with law enforcement to investigate each and every report of potentially dangerous behavior that threatens student safety and well-being."
Serious crimes on school grounds daily
The Cherry Creek School District is one of the largest and most affluent in Colorado, with more than 54,000 students and 9,500 employees.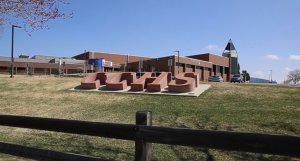 Geographically, its schools are covered by four different police jurisdictions, Aurora police, Arapahoe County Sheriff's Office, Greenwood Village police, and Cherry Hills Village police.
The FOX31 Problem Solvers asked each agency for a list of police "calls-to-service" since 2016 which matched a list of Cherry Creek school addresses.
The response resulted in a list of more than 8,000 police incident or case numbers.
Of those, FOX31's investigative team filtered police calls down to around 800 of the most serious criminal investigations.
Some of the crimes wouldn't surprise many parents:
Students busted with marijuana
A car vandalized by bullies
School-yard fights
Harassment of ex-girlfriends and boyfriends
Students bringing fake guns to school.
Other police reports are more alarming:
Homophobic assaults
Arson
Sucker-punches that send students to the hospital
Indecent exposures
Sexual battery
Fondling
Rape

Call-reports show student complaints under the category "sex assault" totaled 94, with police responding to 23 different schools to investigate such alleged activity in the last four semesters alone.
Initially, Aurora police denied us access to juvenile sex assault police reports.
FOX31 fought back under both the Colorado Open Records Act and the Criminal Justice Records Act. The investigative team made it known we did not need to see information which may identify victims or suspects.
We fought for juvenile crime records because child sex-assault experts told FOX31, it needed to review redacted versions of the reports in order to accurately count which rapes/molestations occurred at school and which ones were simply reported from the school.
For example, if a middle school student felt the school was a safe environment, he may tell a school counselor about a sexually abusive incident which occurred at home. That report would show up at a school address, but it would not have occurred at the school itself. And therefore, FOX31 did not include these cases in the above statistics.
After legal negotiations between FOX31/Tribune Broadcasting and the city of Aurora, the Aurora Police Department agreed to produce redacted police reports.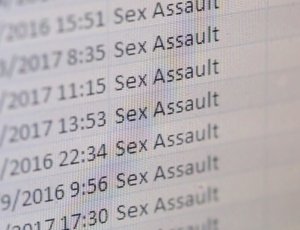 Although redacted information made it impossible to verify the exact location of every sex assault incident, FOX31 Problem Solvers found at least 24 incidents which were alleged to have occurred physically on school property in the city of Aurora.
Another eight Aurora police reports indicated an assault was either planned or initiated at a school event or on school property, but the actual rape or molestation occurred at a different location.
Again, FOX31 did not include these serious allegations in our overall numbers.
Aurora sex crime detectives investigated six additional cases under the larger sex crimes umbrella, which included multiple student victims, but did not fit into the "assault" category. Examples include students disseminating nude videos or pictures of other students (labeled as "obscene material disseminate"), in-class masturbation, and indecent exposure.
FOX31 also discovered a report from The Colorado Department of Human Services, asking Aurora police to investigate why a school resource officer never filed an official sex assault report dealing with the alleged molestation of a child on a school bus. The child had reported the incident to both a police officer and school officials, but when the alleged victim later told his social worker, the criminal complaint was "not in the system."
The Arapahoe County Sheriff's Office responded to at least 15 sex assault incidents at schools in its coverage area. However, FOX31 was unable to view redacted reports from that agency.
The Office of the Arapahoe County Attorney used taxpayer funds to block FOX31's request for release of the reports. That agency claimed "records requested were not releasable due to (1) the open status of the cases(s)."
However, we checked, and the incidents were, in fact, legally "closed."
Court records show five of the 15 Arapahoe County sex assault calls turned into "cases." The Cherry Creek school district confirmed that one of those five cases led to the arrest of a student, a charge which was later dropped.
Greenwood Village police fully cooperated with FOX31 Problem Solvers, quickly approving redacted copies of four sex assault reports it gathered at school, one in which was a previously undisclosed case of a Cherry Creek employee molesting at least one student at a school.
Zero sex assaults reported to state regulators
Under Colorado's statue 22-32-109.1(2)(b), "Safe Schools Reporting Requirements", every district must inform the Colorado Department of Education of "each reported behavior/allegation" of "Rape or Attempted Rape", plus any other "Sexual Violence/Battery" incidents "on school grounds, in a school vehicle, or at a school activity."
Sexual Violence is defined to include threatened rape, fondling, indecent liberties, child molestation, and sodomy.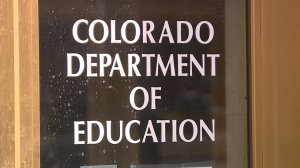 On its website, the law also states CDE must also prominently post the information by school so parents can monitor what kind of behaviors result in disciplinary action against students.
The requirement to report sex assault incidents at school was added by the legislature in 2015.
According to the Colorado Department of Education, the Cherry Creek School District has never reported a sex assault to state regulators.
FOX31 double-checked that figure by searching CDE's student discipline records under the tab Cherry Creek and found zero reports of sex assaults district-wide.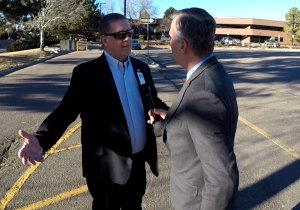 Although the district's spokesperson had declined FOX31's request for an interview, when FOX31 showed up outside superintendent Harry Bull's office with a camera crew, he agreed to answer questions.
Before that, FOX31 gave the superintendent's office three weeks' notice of our findings that police had responded 94 times to Cherry Creek schools on sex assault complaints, Bull argued he needed more time before fully understanding the situation.
Halsne: You, as the superintendent, should know how many times the police have come to your schools to take reports of sexual assault.
Bull: I would remind you, there was a shooting in Parkland. And there are 17 children who are dead. I'm confident you won't put this comment into your story, but right now that is a much higher priority for me than worrying about reporting. I will address the reporting. And I've told you that, but I'm trying to make sure all of the children in this school district are safe and trying to calm parents' fears. I'm just telling you that superintendent to reporter, cause I know that's cut (points at camera). Cause you won't put that in your story.
Halsne: Why not? Parents. Parents are looking to you to make sure their kids are safe.
Bull: Absolutely.
Halsne: And you're talking about shootings, but parents are also looking to you to make sure their kids are safe from sexual assault when they go to school.
Bull: That's why we are going through every piece of data you've asked us to go through.
When FOX31 asked Bull why the district reported zero allegations of sex assault, when police records show dozens, Bull said, "When I think about state reporting, I think what you're referring to is the codes for rape and sex assault? Those are criminal charges. I think before we put that into a discipline report, we should let the criminal proceedings go through to a logical conclusion. I don't have evidence of what you're suggesting actually exists."
FOX31 pointed out that nowhere in the mandatory reporting law does it state violent student behaviors only be reported after a criminal conviction. Bull responded, "If I'm in error, we will work to correct it. If we've done something wrong in our training. We will work to correct it. When I'm done with the data, if there's a discrepancy, I would welcome review by the Colorado Department of Education."
But that "review" is never coming, according to Colorado Commissioner of Education, Katy Anthes.
FOX31 had to track down Anthes outside a public meeting to get her response to our findings after CDE canceled a television interview at the last moment.
"I'm definitely concerned about that. We want full reporting. Full transparency. We want to make sure schools and districts are giving us all the information, so we can share that with our communities," said Anthes. "Problem is, we don't always know if it's underreporting, right?"
Anthes tells FOX31 the legislature never gave her agency the authority to audit school districts and there is no money allocated to do so.
"We do not – we are not an enforcement agency in this, so we do not have any of those abilities right now."
When asked if she would like that authority, Anthes replied. "That's a policy discussion. We're an implementation agency. I don't make policy calls."
Even though CDE told FOX31 it cannot force school districts to accurately report student disciplinary matters, CDE has shown interest in following up on the findings of this investigative report.
According to emails, obtained by the FOX31 investigative unit, the Cherry Creek district has been corresponding with CDE behind the scenes since becoming aware of our reporting.
One email shows the Cherry Creek School District requested from the Aurora Police Department the same data "Similar to FOX31 inquiries for reports" – then sent a follow-up email in which Cherry Creek attached dozens of electronic files to CDE with labels like, Fox Ridge 2016-2017 Incidents.
Note: FOX31 has confirmed the Cherry Creek School District did report one student last year to the state database after he was arrested for sexual assault. However, the district chose to list the offense under a less serious disciplinary category called "detrimental behavior"
Lawmakers tell FOX31 the reporting law mandated districts report incidents in their most serious category, in that case under the sexual violence/battery category, not as detrimental behavior.
What's next in the investigation
On Thursday, the FOX31 Problem Solvers speak to a member of the Colorado Assembly about the legislature's expectations when it comes to school districts reporting crime.
Plus, we reveal previously unknown facts surrounding the criminal case against Cherry Creek district teacher Brian Vasquez.
Join us Thursday at 3 p.m. for Facebook Live. We'll talk with Chris Halsne about this investigation and what's coming next.