ESTES PARK, Colo. (KDVR) — After a dry, windy and warm day on Tuesday, fire weather conditions improved overnight in Estes Park thanks to a strong cold front.
There will be less wind, higher humidity levels, and light snow for the area of the Kruger Rock Fire on Wednesday.
Meteorologist Chris Tomer shared this chart to show how the fire weather conditions improved . The red line shows that temperatures will be colder, and the green line shows that humidity levels will be higher.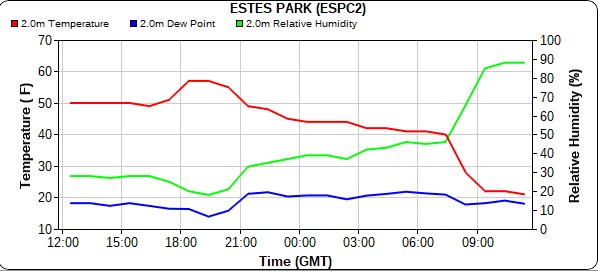 At the last update, the Kruger Rock Fire was 133 acres and 15% contained.