This is an archived article and the information in the article may be outdated. Please look at the time stamp on the story to see when it was last updated.
BRIGHTON, Colo. — The man who pleaded guilty to gunning down three people in a Thornton Walmart last year will spend the rest of his life in prison.
A judge Friday gave 48-year-old Scott Ostrem three consecutive life sentences plus 48 years in prison without parole, part of a deal Ostrem made with prosecutors to avoid a potential death sentence for first-degree murder.
Ostrem walked into a Walmart at 9900 Grant St. in Thornton the evening of Nov. 1, 2017, opened fire and left without saying anything, witnesses said.
Investigators said he fired seven times in about 20 seconds — killing Victor Vasquez, Pamela Marques and Carlos Moreno.
Vasquez, 26, of Denver, had two young daughters and a third child on the way, according to a GoFundMe page set up to collect donations.
Marques, 52, was a grandmother, also from Denver. Moreno, 66, was a grandfather and maintenance worker from Thornton.
20 family members spoke at Friday's hearing.
Nothing has emerged publicly to suggest a reason for the attack.
The victims were Hispanic and Ostrem is white, but prosecutors did not charge him with a hate crime.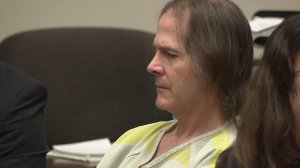 Police said they found nothing to suggest the shootings were related to terrorism. And after Ostrem underwent a mental health evaluation, a judge ruled he was competent to stand trial.
His stepsister, Michelle Willoughby of Cocoa Beach, Florida, said Ostrem was tormented by voices in his head after taking LSD at a party in 1988.
Willoughby said she did not know what might have triggered the shootings.
After the drug episode, she said, Ostrem transformed from an outgoing, sociable and athletic person to a recluse haunted by voices saying the devil was after him.
"He is not cold-blooded," she said. "He hears these voices. Honestly, in my heart, I believe there is only so much a person can take."
Ostrem was a sheet-metal worker with an unremarkable past. He had minor run-ins with police, including a 1999 charge of resisting arrest that was dismissed.
He filed for bankruptcy in 2015, listing $47,000 in income and more than $85,000 in debts.
He left conflicting impressions at work and at his apartment building.
For three years, Ostrem worked quietly and without trouble fabricating metal flashing for roofs, said David Heidt of B&M Roofing. But at midmorning on the day of the shootings, he left his work station without explanation.
Neighbors described him as a hostile loner who cursed at them and often carried a shotgun in and out of his third-floor apartment.
"He didn't seem to have anybody," said Teresa Muniz, who also lived at the complex. "Being angry all the time. That's what he seemed like, always angry."