PUEBLO, Colo. — A man was arrested Friday in connection to the death of a woman whose body was found inside a suitcase in a Pueblo dumpster.
Anthony "Antonio" Cuevas, 36, was arrested near a restaurant called Adolfo's in north Pueblo. He is being held for investigation of first-degree murder, according to police.
Cuevas' wife, 36-year-old Melanie Ann Cuevas, was also apprehended. Police say she was arrested on a criminal impersonation warrant.
Antonio Cuevas was supposed to be on parole until Sept. 10, 2023, according to Colorado Department of Corrections.
Police announced Friday they found the car seen in a video of the suitcase being dumped in the dumpster.
According to the Pueblo Police Department, about 9:23 a.m. Thursday, officers were dispatched to 3906 Ivywood Lane on a report of a suspicious suitcase in a dumpster.
[wpvideo nRImUuus]
"Officers were unable to look completely into the suitcase but determined that detectives would be called to assist in processing the contents of the suitcase," PPD said.
When detectives arrived, they found a human body inside the suitcase.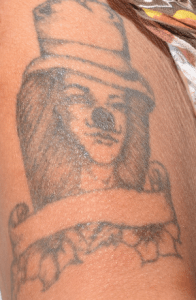 Police say the victim has been identified. Her name will be released by the Pueblo County Coroner's Office.
If you have information about the incident, call Pueblo Crime Stoppers at 719-542-7867.