This is an archived article and the information in the article may be outdated. Please look at the time stamp on the story to see when it was last updated.
DENVER — A Denver police officer shot and killed a bank robbery suspect Friday afternoon near the 16th Street Mall. Denver police said the suspect went to the hospital in critical condition, but the department announced Friday night he died.
Denver Police Chief Robert White said the officer was not hurt and there were no other injuries.
It happened in the 1500 block of the alley between Welton and California streets, after the nearby ANB Bank was robbed.
White said the suspect left the bank on foot and the officer was walking his beat in the area of the 16th Street Mall. A witness pointed the suspect out to the officer and the officer approached him. The police chief said the officer delivered commands and the suspect did not follow them. The officer fired several shots during the altercation. White also said a gun was recovered at the scene along with evidence from a bank robbery.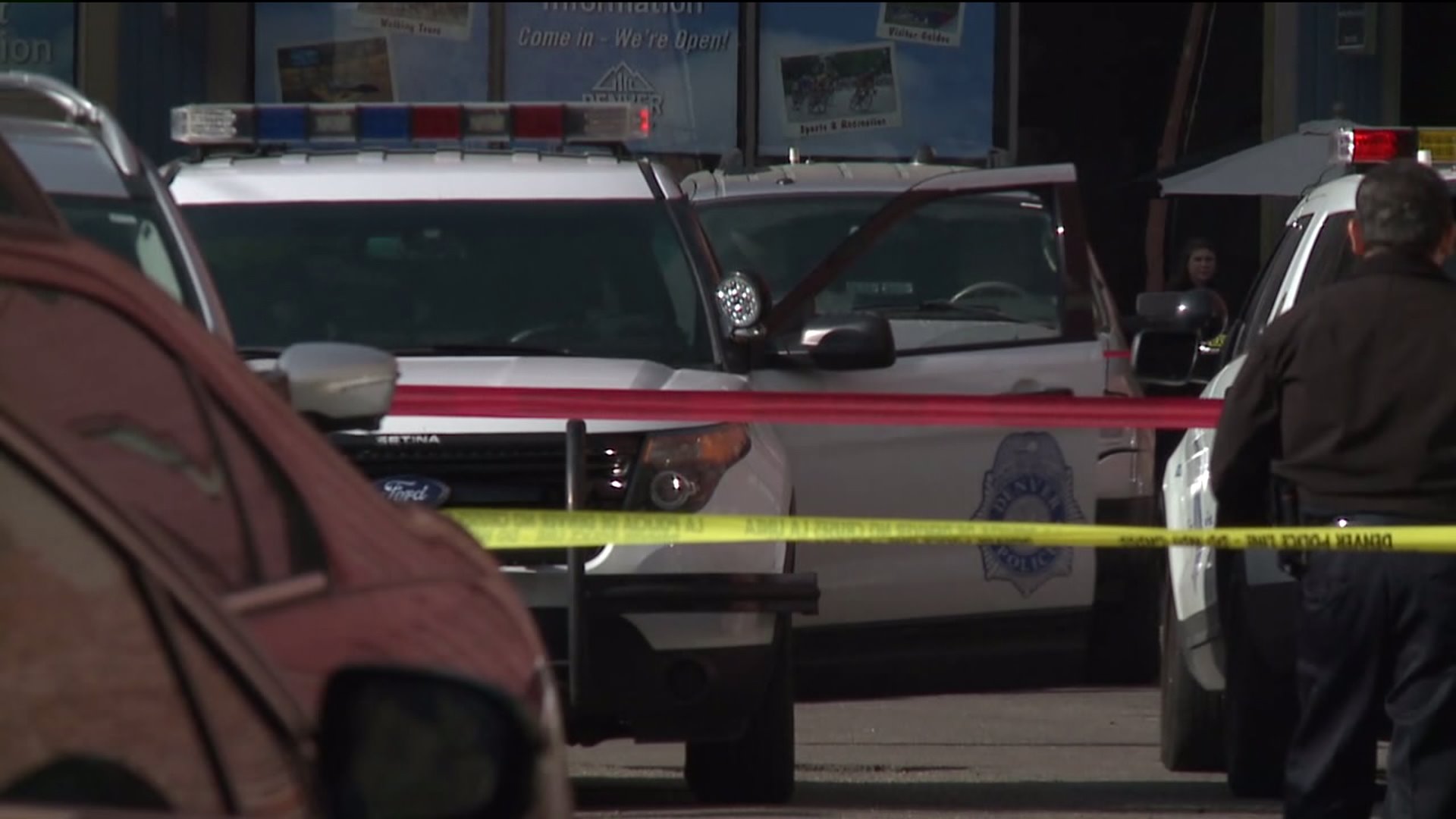 White said the officer who was on foot patrol had just come on duty for the day.
He also said the police department has a number of officers who are dedicated to patrolling the 16th Street Mall and keeping it safe.
RTD posted a tweet about the shooting, saying that trains and buses are experiencing delays in the area.
More information regarding the transportation service disruption can be found on the RTD website.
Due to police activity downtown near the 1500 block of Welton, trains and buses are experiencing delays in the area. Mall shuttles are currently stopped. More info here: https://t.co/N5rNQaeIn7

— RTD (@RideRTD) November 10, 2017
The investigation was well underway mid-afternoon Friday.