This is an archived article and the information in the article may be outdated. Please look at the time stamp on the story to see when it was last updated.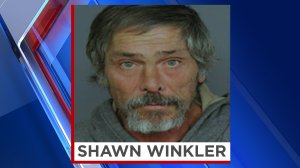 DENVER -- Police are searching for a man in connection with a 1978 murder that happened in Denver.
The Denver Police Department is searching for Shawn Winkler, who is known to be homeless in the area of downtown Denver and South Broadway.
Police said this is a new development in a cold case.
Winkler was last seen wearing a gray hooded sweatshirt and walks with a cane, according to police.
Anyone with information is asked to call Metro Denver Crime Stoppers at 720-913-7867.