This is an archived article and the information in the article may be outdated. Please look at the time stamp on the story to see when it was last updated.
ENGLEWOOD, Colo. — Police are asking for help identifying a man who allegedly robbed an Arapahoe Credit Union in Englewood on Monday.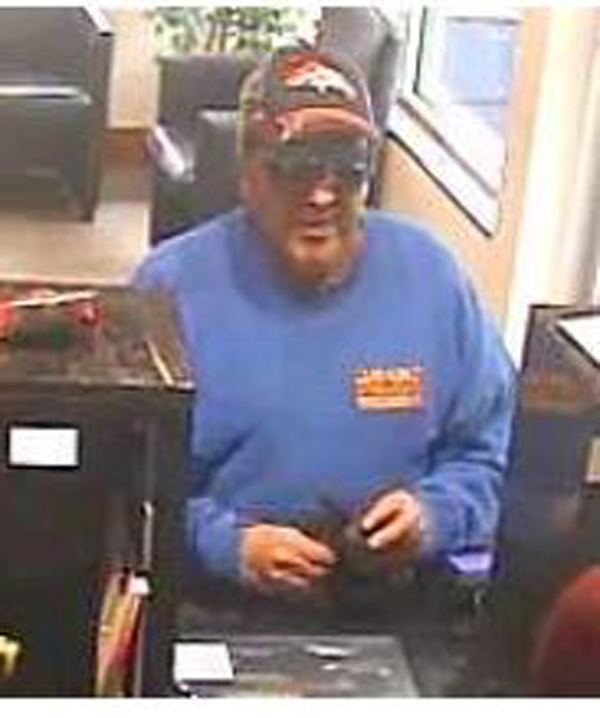 The bank, located at 303 E. Hampden Ave., was robbed at roughly 3:10 p.m. by a man who approached a teller, demanded money and then fled on foot.
The suspect is described as a Hispanic male, 40 to 50 years old, approximately 5-feet-8, with a heavier build.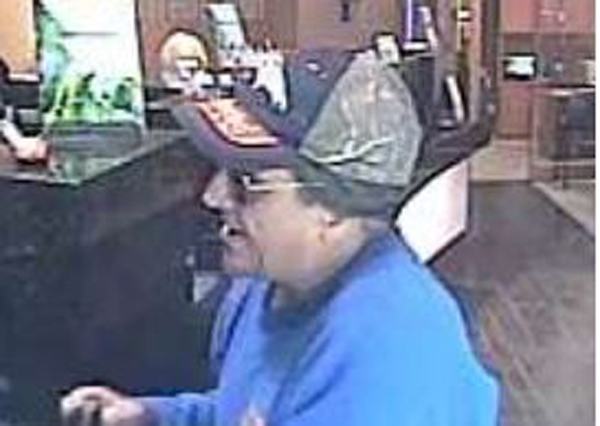 He was last seen wearing a blue sweatshirt with an orange logo and a blue and orange Broncos hat with camouflage on the back.
If you have any information about the crime or can help identify the suspect, call 303-629-7171.