This is an archived article and the information in the article may be outdated. Please look at the time stamp on the story to see when it was last updated.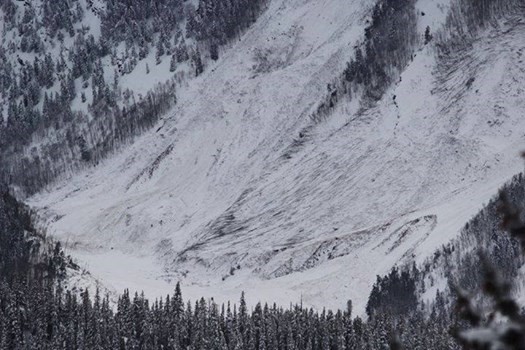 PITKIN COUNTY, Colo. — An avalanche in the backcountry of Pitkin County on Saturday was a mile wide and 3,000 feet long, the Colorado Avalanche Information Center said.
The slide happened in the Highlands Ridge area. The report said all of the Five Fingers and a part of the K Chutes ran, destroying an abandoned home.
The CAIC said the slide was a natural release with multiple start points that met several feeder paths, growing the size of the avalanche.
A spotter reported the avalanche as a singular major event that connected multiple paths, making it a mile wide or wider.
The CAIC said the avalanche took out hundreds of trees. Debris ran uphill for several hundred vertical feet. The CAIC said the avalanche went across a creek, taking out several trees.