This is an archived article and the information in the article may be outdated. Please look at the time stamp on the story to see when it was last updated.
DENVER -- A family in the Hilltop neighborhood of Denver is hoping someone will recognize a porch pirate, who swiped hundreds of dollars of items from their doorstep.
According to a recent report, nearly one-third of all online shoppers have had a package stolen.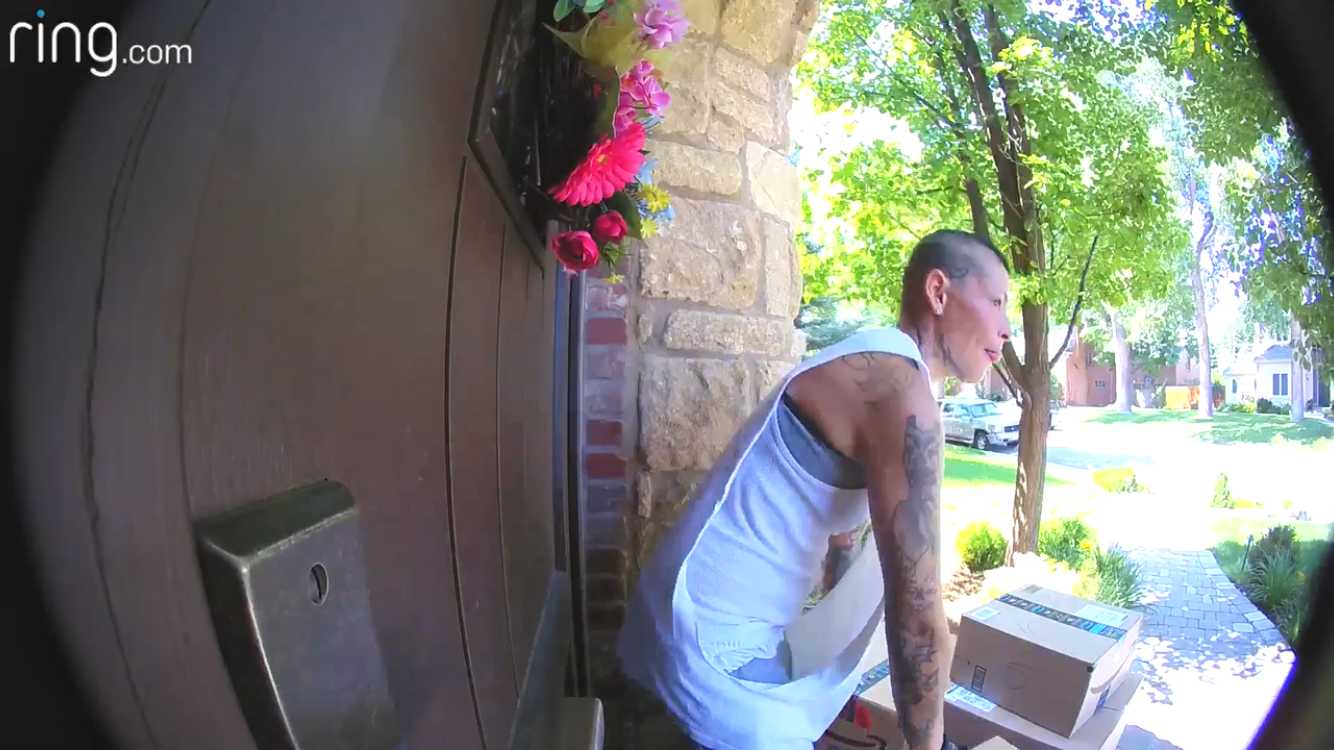 The family has two outdoor surveillance cameras, but that did not deter the crook from stealing their stuff.
In the video, the criminal is seen scanning the street for cars, then she gets down to business with a box cutter and gloves.
"Oh, I felt violated," Amanda Smith said.
Smith's relatives were inside the home on Friday, near Second Avenue and Colorado Boulevard, but unbeknownst to them, a stranger on the front step was taking the time to pick and choose what she wanted to steal.
"She took Swiffer wipes, Swiffer duster wipes. She took baby wipes, She took contact solution, a pair of jeans I got from Nordstrom," Smith said.
Smith said she swiped a bizarre selection of household items, plus electronics, just a short time after the packages were delivered about 11:30 a.m.
"She seemed like she's pretty confident with what she was doing, like she had possible done this a few times before," Smith said.
The woman has distinctive tattoos up and down her right arm, neck and side of her head. Smith is hoping someone will recognize the woman and call police before she targets another family.
"She might be in and out of our neighborhood or neighborhoods close to us doing this to who knows how many people," Smith said.
To be on the safe side, experts say consumers should have packages dropped off at work or a UPS location, or with a trusted neighbor.
Anyone with information is asked to call Metro Denver Crime Stoppers at 720-913-7867.