This is an archived article and the information in the article may be outdated. Please look at the time stamp on the story to see when it was last updated.
SHERIDAN, Colo. — The Sheridan Police Department is looking for a suspect in a homicide investigation.
Police say they found Chelsea Anne Snider, 31, dead at a hotel in the 2900 block of West Hampden Avenue around 8:15 a.m. on Sunday.
Sheridan police say they are looking for Abbas Abdal Kathem Abed as a suspect in Snider's death.
Abed is described as:
5'11"
160 pounds, thin build
Brown eyes
Brown hair with some balding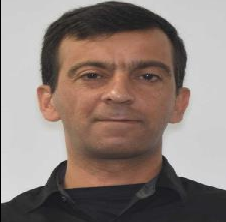 Abed has been employed as an Uber driver and may still be working as one, police say. However, on Tuesday afternoon, Uber said Abed no longer has access to the app. Uber does not believe their ridesharing app had anything to do with the crime because the platform was turned off at the time of the incident.
Abed drives a 2011 silver Dodge Grand Caravan with Colorado license plates: VOR-925.
Police shared the images of this van and say it is similar to the one Abed drives.
If you see Abed, call the Sheridan Police Department at: 303-762-2211.
Editor's Note: Abed was originally considered a person of interest. On Friday, authorities obtained a warrant for his arrest, making him a suspect.