This is an archived article and the information in the article may be outdated. Please look at the time stamp on the story to see when it was last updated.
THORNTON, Colo. — A suspect remains on the loose after two men and one woman were killed in a shooting at a Walmart in Thornton on Wednesday night, police said.
The Thornton Police Department said it believes the suspect is armed and dangerous. He has not been identified.
The suspect is described as a white man wearing a black jacket with maroon shirt and blue jeans. He fled the scene in a red, four-door Mitsubishi Mirage.
Anyone with information is asked to call a tip line that has been established at 720-977-5069 or Metro Denver Crime Stoppers at 720-913-7867.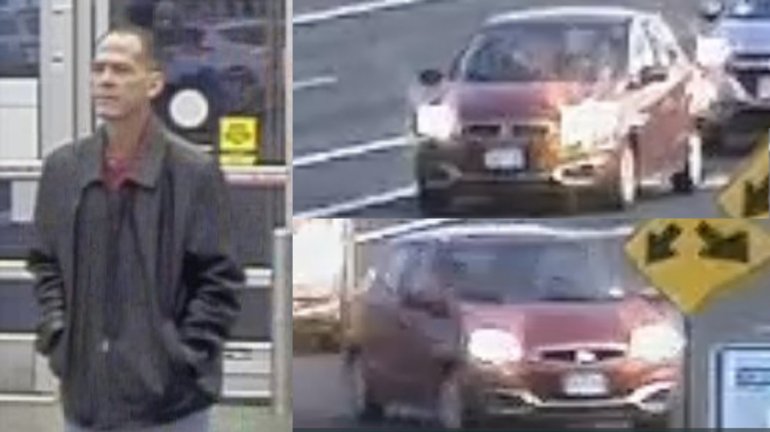 Police said the suspect walked into the south doors at the Walmart located at 9900 Grant St. around 6:10 p.m. and "nonchalantly" began firing.
Two men were pronounced dead at the scene. A woman was taken to a hospital and was later pronounced dead. Their names and ages have not been released.
The shooting appears to be random and there are no indications it was an act of terror, police spokesman Victor Avila said.
"This is a very heinous act," Avila said. "We don't know exactly what the motive of the person was, but it was certainly a terrible act."
Police were being assisted by special agents with the Bureau of Alcohol, Tobacco, Firearms and Explosives.
People inside the store at the time of the shooting described being scared and in shock when the shots rang out.
RELATED: Witnesses describe the scene at the Thornton Walmart
Employees described hiding in a back room, under a table for about five to 10 minutes before running out a back door.
One man inside said there were problems opening the doors as shoppers tried to escape.
Photos from the scene show crowds outside the store as police rush to respond.