This is an archived article and the information in the article may be outdated. Please look at the time stamp on the story to see when it was last updated.
DENVER — After 15 years of planning, the Colorado Department of Transportation broke ground on Friday morning on the massive Central 70 Project.
The rebuilding of Interstate 70 on the east side of Denver will cost $1.2 billion and take four years to complete. It's the largest transportation project in the state's history.
The 10-mile stretch between Brighton Boulevard and Chambers Road will be widened and a toll lane added. And much of the new road will be put below ground.
That will entail the demolition of the viaducts between Brighton and Colorado boulevards with a park built on top.
At that time, traffic will be diverted into a massive open-air trench that will be build alongside the viaduct. And everything will be detoured.
"One of the requirements they put on the contractor is they have to keep the interstate running," CDOT spokeswoman Rebecca White said. "The only lane closures can happen in the evening.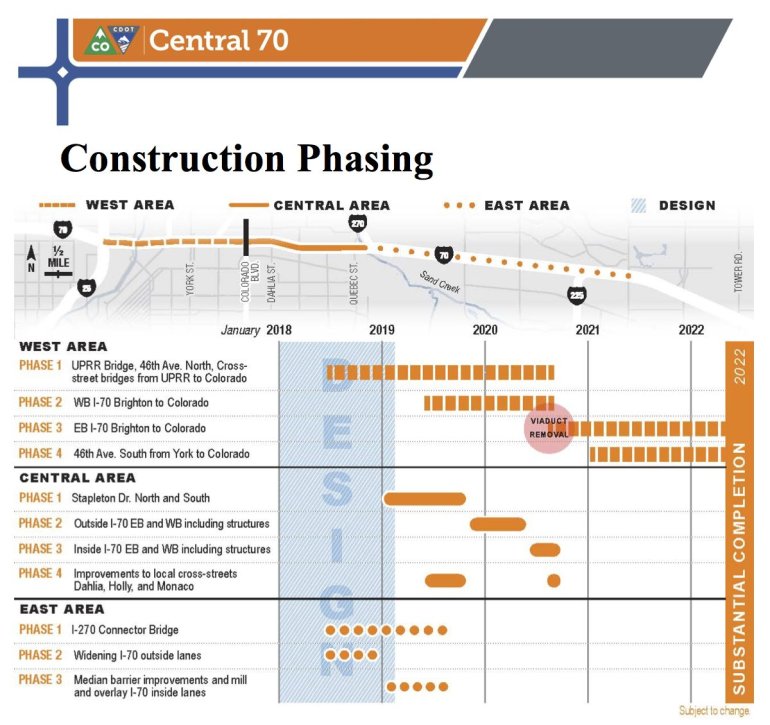 "Over the four-year construction period, there are a handful of times they can fully shut down the interstate and that's when they have to do demolition.
"Once the contractor has the first part of the lower interstate done, we are going to take all the traffic from up there on the viaduct to down below and then the viaduct can come down safely because there is no active traffic on it."
Gov. John Hickenlooper, Denver Mayor Michael Hancock and other officials were on hand for the groundbreaking.