This is an archived article and the information in the article may be outdated. Please look at the time stamp on the story to see when it was last updated.
BRIGHTON, Colo. — A man who plead guilty to theft was expecting a six month sentence of work release, but was instead surprised by being sentenced to six years at a state prison.
Mark Stubbert went into the Adams County Justice Center Nov. 8, where Judge Donald Quick sentenced the Stubbert, 46, to six years at a state prison, the maximum allowed for the one count of theft, which he plead guilty to on Sept. 7.
"He looked up at his lawyer like what the hell just happened!" said JoAnn Murphy, the victim and former co-worker of Stubbert.
He admitted conning $300,000 out of Murphy through fake real estate deals and investments over a 4-year period from 2012 to 2016.
The 71-year-old victim told the FOX31 Problem Solvers she was pleasantly shocked when Judge Quick ignored the prosecutors recommendation for 6 months of work release (basically overnights at jail) to be followed by four years of probation by the Economic Crimes Unit.
"I told the judge I don't want empathy, I don't want sympathy what I want is justice and that's what I got," said Murphy.
She said prosecutors told her they were recommending the lighter sentence so Stubbert might get a job and pay her restitution.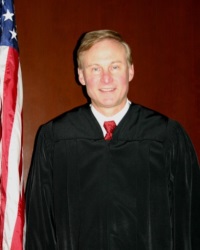 But Murphy said Stubbert's unfulfilled promises to pay her back in the past have convinced her restitution was never going to happen anyway, so she's happy to see him sent to prison.
"His words are trash," said Murphy, who told the Problem Solvers she was prepared for Stubbert to get hand-slapped when the judge instead shocked everyone in the courtroom by giving Stubbert the maximum allowed under the law.
"I am so grateful because justice was served," Murphy said. "There's so many people, so many crooks, so many embezzlers , so many bad people in this world and they just get slapped on the hand and they figure because of that, what the heck that was nothing and then they continue to do it."
Judge Quick was once the elected Adams County District Attorney.  In addition to six years in the Department of Corrections, he ordered Stubbert to serve three years of probation upon his release.