This is an archived article and the information in the article may be outdated. Please look at the time stamp on the story to see when it was last updated.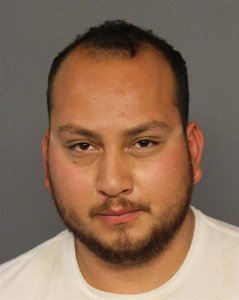 DENVER — A man has been sentenced to prison after firing at a Denver Police Department command post, the Denver District Attorney's Office said Friday.
Kairo Alejandres-Vizcaino was sentenced Friday to 25 years in prison as part of a plea deal with prosecutors.
Last month, the 22-year-old pleaded guilty to one count of attempted murder with extreme indifference.
On May 5, prosecutors said Alejandres-Vizcaino fired at a police mobile unit at South Federal Boulevard and West Arkansas Avenue in southwest Denver.
There were officers inside at the time, but no one was injured.
Alejandres-Vizcaino fled in his vehicle but was arrested after running a stop sign and crashing into a police vehicle.
A semiautomatic handgun was recovered from Alejandres-Vizcaino's vehicle.
Alejandres-Vizcaino originally was charged with six counts of attempted murder with extreme indifference and vehicular eluding before striking a deal with prosecutors.