This is an archived article and the information in the article may be outdated. Please look at the time stamp on the story to see when it was last updated.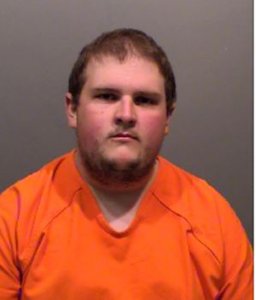 GOLDEN, Colo. — A man was sentenced to prison on Thursday in a crash that killed a 21-year-old female passenger in Jefferson County last year, the first Judicial District Attorney's Office said.
David Broom, 23, was sentenced to six years in prison after pleading guilty in August to felony reckless vehicular homicide and two counts of third-degree assault.
On June 24, 2017, Broom was seen driving a Toyota Cressida recklessly and at a high rate of speed on Deer Creek Canyon Road.
Prosecutors said Broom passed vehicles and as he approached a curve in the road, he lost control, crossed the double yellow ling and hit an oncoming Ford Explorer in the 9800 block of West Deer Creek Canyon Road.
Accident reconstruction reports found Broom was estimated to be traveling 69 mph to 106 mph in the 45 mph zone.
Anne Gibson was a passenger in the vehicle driven by Broom. She was killed. The driver of the Explorer and his 8-year-old passenger suffered minor injuries.
"This is a tragedy that could so easily have been prevented," District Attorney Pete Weir said. "Any vehicle can become a deadly weapon when driven recklessly, at high rates of speed."