This is an archived article and the information in the article may be outdated. Please look at the time stamp on the story to see when it was last updated.
DOUGLAS COUNTY, Colo. -- The owner of a Castle Pines gas station said he witnessed the end of a suspected kidnapping incident at his business Tuesday morning.
The Douglas County Sheriff's Office said it arrested and charged Paul Nader, 29, for an incident that began with him allegedly forcing a woman into her vehicle in a Lone Tree parking lot.
After 2 1/2 hours, deputies responded to calls reporting a woman asking for help near a Castle Pines gas station at the intersection of Happy Canyon Road and U.S. 85.
The owner of the gas station, who did not want to be identified, said the female victim and the sex offender accused of the kidnapping were in the business' parking lot.
At one point, the two started to walk to the gas station, and the woman indicated to a passerby that she needed help. The passerby then called police as the suspect and victim walked into the gas station.
Once inside, the woman tried to mouth something to the owner working behind the counter. Then, as the suspect was checking out, she mouthed something to the customer behind them in line as well.
The suspect and victim then left the gas station, at which point the owner also called police.
Deputies arrived while the suspect and victim were standing in the parking lot.
The woman then ran inside while screaming, according to the business owner. He then handed her the restroom key, and the woman ran into the bathroom and locked herself inside.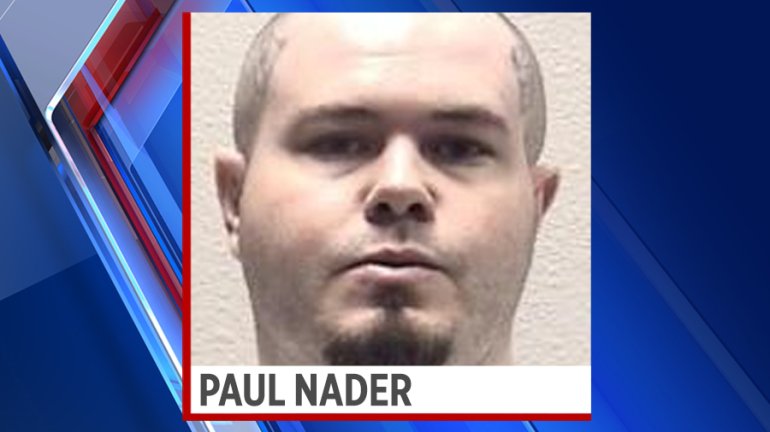 Meanwhile, the suspect began walking toward his vehicle. Deputies rushed into the gas station and got the victim out of the restroom. They also arrested Nader.
Nader is a registered sex offender from Colorado Springs. He is being held in the Douglas County Jail.
He is charged with first-degree kidnapping, sexual assault and aggravated robbery.