This is an archived article and the information in the article may be outdated. Please look at the time stamp on the story to see when it was last updated.
GRAND JUNCTION, Colo. — One of five people charged in the deaths of two girls on a southwestern Colorado farm has reached a plea deal that might allow him to go free within a year.
Farm owner Frederick "Alec" Blair, the newest member of a doomsday group blamed for the girls' deaths, was charged with two counts of child abuse resulting in death and being an accessory.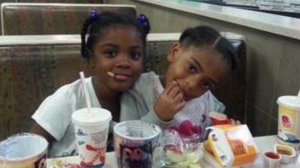 The Daily Sentinel reports he accepted a deal with prosecutors Thursday to drop the child abuse counts in exchange for a guilty plea on the accessory charge.
Investigators believe the group's leader ordered the girls, 10-year-old Makayla Roberts and 8-year-old Hannah Marshall, be kept in a car without food or water for days on the farm near Norwood  as they awaited the apocalypse.
Norwood is about 30 miles west of Telluride.
The others are scheduled to go on trial later this year.