This is an archived article and the information in the article may be outdated. Please look at the time stamp on the story to see when it was last updated.
LARIMER COUNTY, Colo. — "A major step forward." That's how the judge characterized the prison sentence handed down to a man who went on a crime spree in Loveland in March of 2017.
Adam Fulford, a fugitive who was the subject of a chase and manhunt, and who shot a taxi driver, will spend 35 years in prison.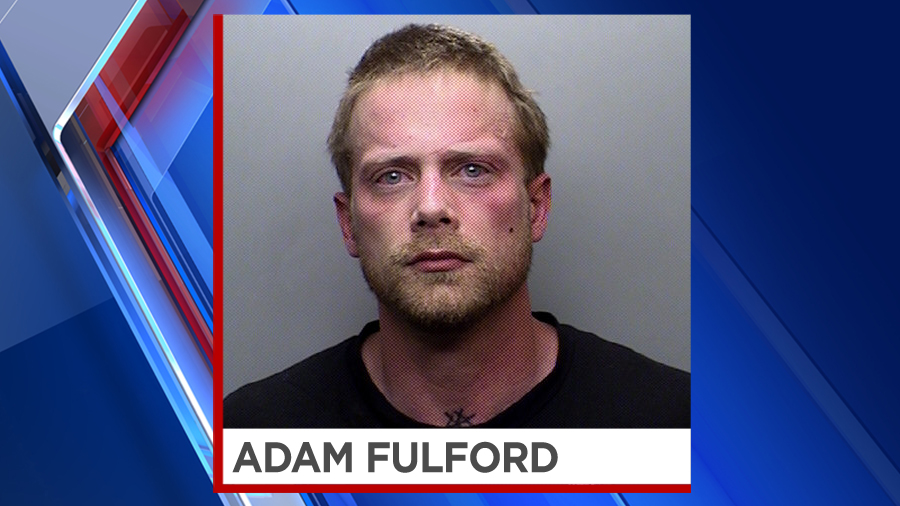 Fulford was captured in Loveland on Friday, March 31 after a carjacking, another chase and a crash.
Fulford, 33, of Loveland, eluded deputies who tried to arrest him in Fort Collins on outstanding felony arrest warrants.
He faced charges of aggravated robbery, aggravated motor vehicle theft, vehicular eluding two counts of child abuse, three counts of vehicular assault and six counts of felony menacing.
The Sheriff's office said Fulford carjacked a Toyota Prius near Horsetooth Reservoir and a pursuit began southbound at Taft Hill Road and Larimer County Road 38E.
Speeds reached 100 mph and involved 10 law enforcement units. Spike strips were deployed, but Fulford managed to avoid them.
The chase went into Loveland, where Fulford crashed into a Subaru at Wilson Avenue and Highway 34.
Fulford and the three people in the other vehicle were injured. Tara Hildebrand and her 9-year-old daughter suffered multiple injuries and broken bones in the crash. Her 11-year-old son received a broken hand.
Hildebrand was hospitalized for several days.
The judge in the case said Fulford's actions "impacted many lives."