This is an archived article and the information in the article may be outdated. Please look at the time stamp on the story to see when it was last updated.
DENVER — A man who is accused of killing his wife can no longer use his wife's life insurance money to pay his criminal attorney.
As a result, Robert Feldman, 54, will have to apply for a public defender to represent him at his trial.
Feldman's  private attorney, David Kaplan, cut ties with Feldman on Monday morning, telling a judge during a brief hearing he will file a motion to remove himself from the case since he's no longer getting paid.
The move follows a November order by Denver Probate Court judge Elizabeth Leith to freeze the life insurance funds of Stacy Feldman.
She was found dead in her shower on March 1, 2015 by her husband Robert Feldman.
In 2010, Robert Feldman had purchased a life insurance policy for Stacy but not for himself. According to probate records, Robert Feldman received $751,910 after his wife died.
In February 2018, three years after Stacy's death, Denver prosecutors charged Feldman in the death of his wife.
According to investigators, Feldman staged his wife's death to look like an accidental slip and fall.  But a medical expert would testify at Feldman's preliminary hearing that Stacy was strangled to death.
Detectives say she was killed just hours after learning that her husband had been cheating on her.
Mr. Feldman, who is unemployed, had been hoping to use "$550,000.00 remaining from the insurance proceeds to fund his criminal defense" according to probate records.
But in her order, Judge Leith wrote Colorado's slayer statute directs, "that a killer cannot profit from his or her wrong."
"Allowing Mr. Feldman to retain the funds he received but has not yet spent would potentially deprive his children of funds  which would rightfully be theirs had charges been brought in a more timely manner," Judge Leith wrote.
Mr. Feldman was given until Dec. 17 to tell Judge Leith exactly how much unspent money remains from the life insurance settlement.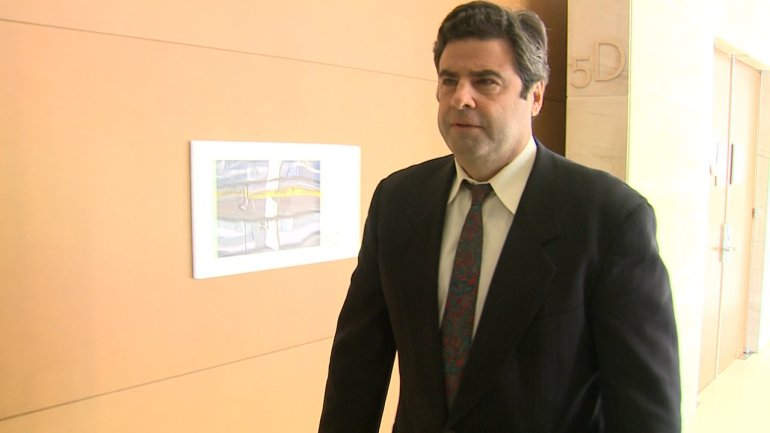 If he's convicted at trial, the money  will go to his two children, now living with a relative out-of-state.
If he's acquitted, Feldman might eventually still get the money.
But the judge also made it clear that it's possible authorities could go after him for the roughly $200,000 he spent from the policy before he was charged with in the death of his wife.
Feldman is due back in court on Friday to enter a plea of guilty or innocent.