This is an archived article and the information in the article may be outdated. Please look at the time stamp on the story to see when it was last updated.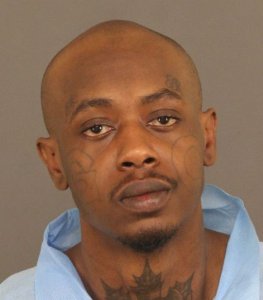 ADAMS COUNTY, Colo. — The man accused of shooting and killing an Adams County sheriff's deputy last week was formally charged with four counts of first-degree murder on Wednesday.
Dreion Martise Dearing, 22, was also charged with one count each of first-degree burglary, possession of a weapon by a previous offender and third-degree assault.
Dearing's preliminary hearing is set for April 18.
Deputy Heath Gumm was shot after responding to a report of an assault in progress about 7 p.m. Jan. 24 in the 8700 block of Dawson Street.
Gumm was taken to Denver Health Medical Center where he was pronounced dead.
Also on Wednesday, authorities unsealed the arrest affidavit in the case.
Affidavit: Deputy Gumm yelled "Police, stop running, don't be stupid." Deputy Booker was with Gumm, saw several muzzle flashes from suspect, he fired two or three rounds at the flashes and then had a "weapon malfunction." @KDVR @channel2kwgn pic.twitter.com/nywJM9bnRx

— Kristin Haubrich (@KristinHaubrich) January 31, 2018