This is an archived article and the information in the article may be outdated. Please look at the time stamp on the story to see when it was last updated.
LOVELAND, Colo. -- The Loveland Police Department is investigating after a puppy was stolen from a pet store earlier this month. LPD is hoping the community can help investigators identify two people suspected to be involved.
Police say on Sunday, Nov. 18, a "Morkie" puppy was stolen from the Town and Country Pet Store on South Cleveland Avenue just south of East 1st Street. Those who recognize the persons of interest are asked to contact LPD Officer Marion at 970-962-2502 (x1172).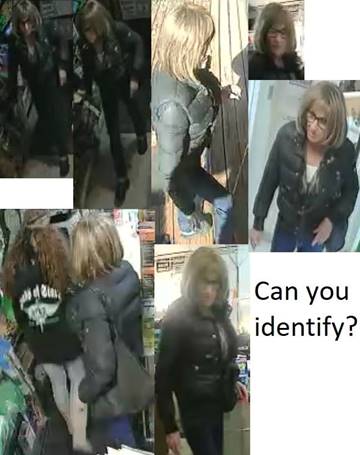 The pet store said the theft happened around 1:15 p.m. on the 18. On its Facebook page, Town and Country encouraged anyone with information to contact the number above.
"She walked in here and stood here and opened our cage," Manager of Town and Country Pet Center, Alicia Lucero said. "She put the Morkie in her purse."
Lucero believes the women caught on their surveillance system are responsible for the theft. While the blonde walked toward the dogs in the back, she says the one wearing a bandanna distracted her. The woman asked about birds for sale.
"I was showing her bird cages and she was like, 'Oh I've got to go grab my wallet really quick,' and walked out the door and I never saw either of them again," Lucero said.
This now marks three puppy thefts in a matter of months. This past summer, a woman allegedly shoved a Yorkshire Terrior in a backpack. Lucero says a local veterinarian helped them get that one back.
"The baby went into hyperglycemic shock and then a coma, and so the suspects took him to the vet. And after the vet treated her, they refused to pay the vet bills and got caught there," Lucero said.
That dog is now with his forever home, but the search continues for the 11-week-old Yorkshire and Maltese mix.
"I'm hoping that these people are local and we will have someone come forward and tell us they've seen them and the puppy, because I really want the puppy back," Lucero said.
With the recent thefts, the pet center has added additional security cameras and changed their policy. Now, employees with accompany anyone interested in seeing the puppies.