This is an archived article and the information in the article may be outdated. Please look at the time stamp on the story to see when it was last updated.
DENVER — A family has been reunited with their dog after criminals stole her right from their front yard.
With gentle hands, the Hispa children are using a syringe to feed their beloved dog, Zoe.
"She wouldn't stand up at all and she wouldn't eat anything," Elisabeth Hispa said.
"She likes it when you lay down. She'll just snuggle your face," Yannick Hispa said.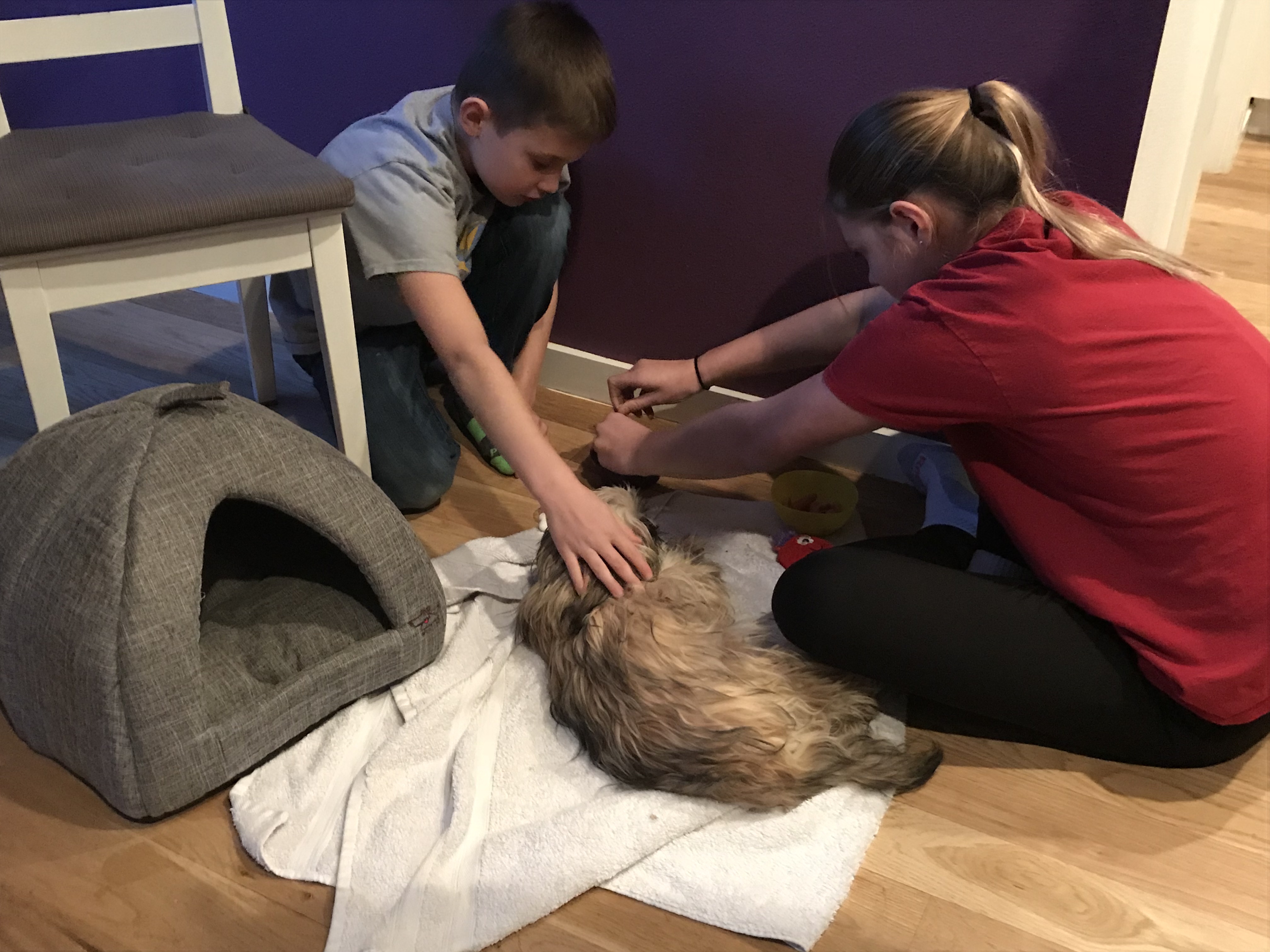 A shrine of drawings of Zoe hangs in the kitchen. It's clear Zoe is considered a big part of the family.
"We even gave her our last name," Yannick said.
But surveillance cameras captured the moments when the 7-month-old Shih Tzu, was stolen.
"In 10 seconds she was gone," Yoann Hispa said.
Hispa was working from the family's home, near East Sixth Avenue and Monaco Parkway, on Tuesday when thieves drove past in a black truck and swiped the dog.
"I started chasing the guys in the car and I lost them," Hispa said.
As hours stretched into days, the family made posters and offered a cash reward.
They weren't sure if they would ever see her again. But on Sunday night, the phone rang.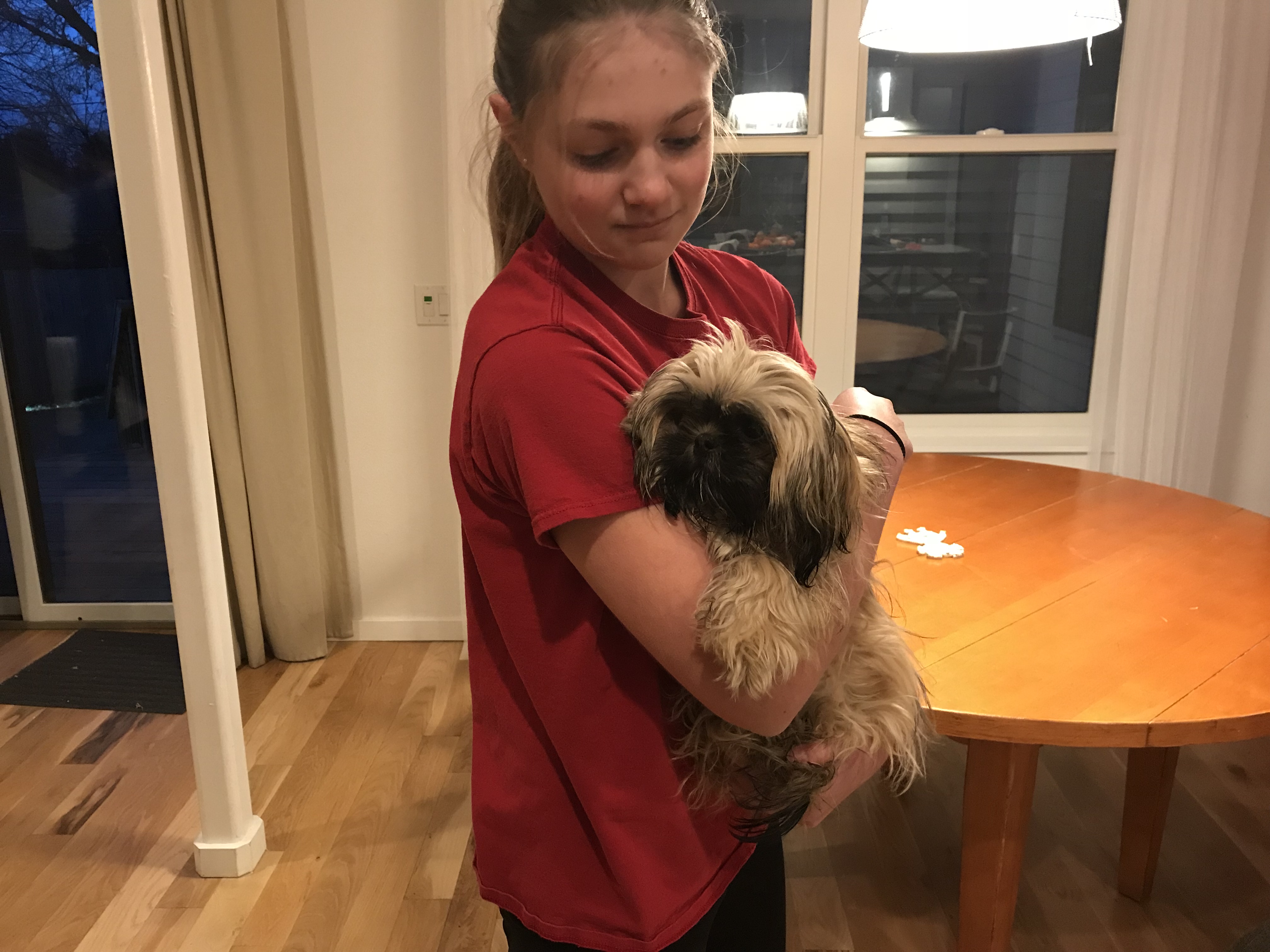 "I got a call from a young man and his sister. They found her running around near a park, like almost run over by a car," Hispa said.
Hispa said the good Samaritan recognized Zoe from a flyer and did not want the reward money. But Hispa's relief was far from over.
He believes the criminals abused her. She was suffering from infection and hypothermia. They took her to a veterinarian.
"She didn't have enough fluids, she was really skinny, lost weight, everything," Hispa said.
As the children work to nurse her back to health, they said they are grateful for everyone who took part in helping share the surveillance video.
"It was really hard on all of us and we're pulling together as a family and we really appreciate everybody's help," Hispa said.
The Denver Police Department is still looking for the suspects. Anyone with information is asked to call police.
The Hispas said the medical bills for Zoe are mounting. They started a GoFundMe page to help with the expenses.