This is an archived article and the information in the article may be outdated. Please look at the time stamp on the story to see when it was last updated.
PLATTEVILLE, Colo. – A family is thanking the Good Samaritan who pulled over to perform CPR on their unresponsive baby, right on the side of a busy highway.
"Hi buddy. Oh, you want to come to me? Awe hi buddy," Jon Province said.
The last time Province held the one-year-old boy, the baby was lifeless. Two families were brought together through an incredible act of kindness.
"He's our guardian angel," Vanessa Navarrete said.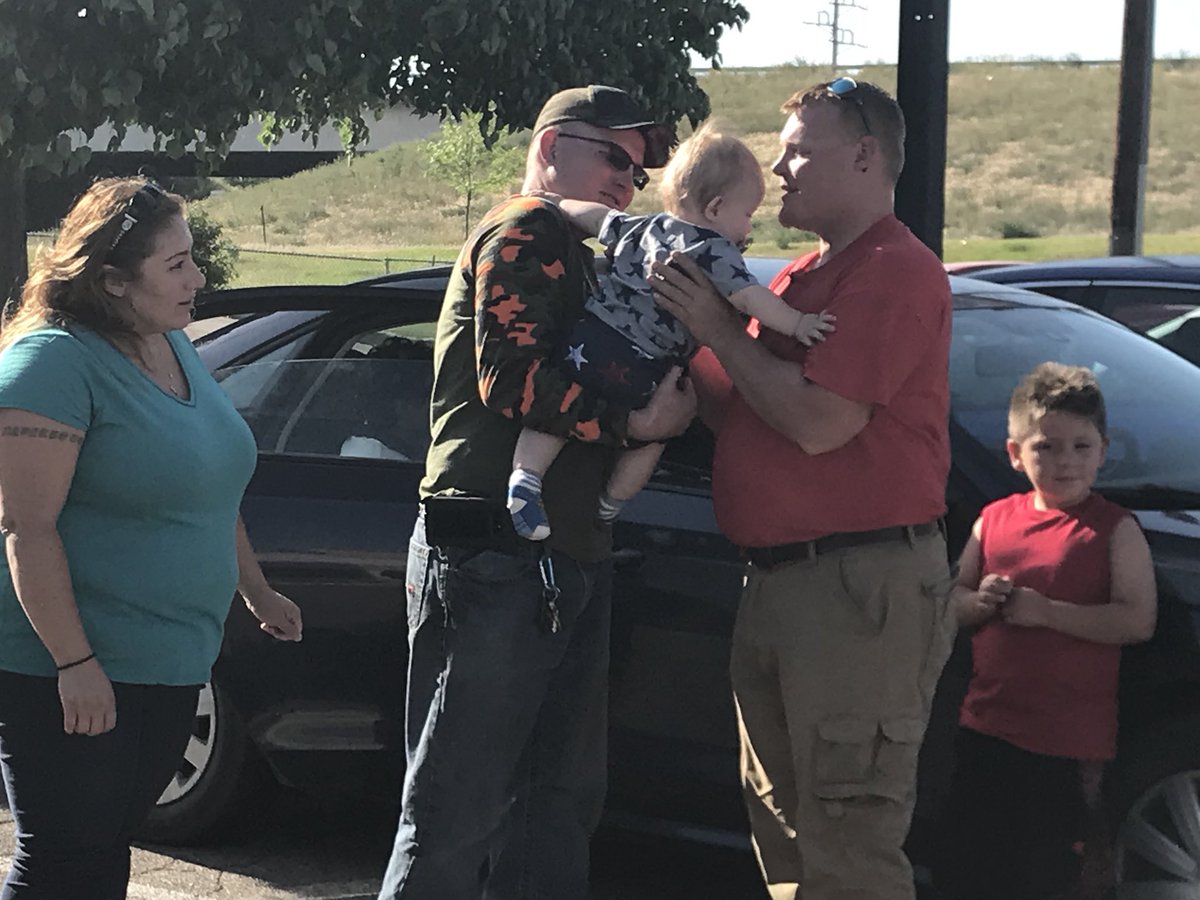 Navarrete was on her way to Greeley Friday afternoon with her kids and mother in tow, when her son, Justin Junior's eyes suddenly rolled back in his head. She pulled the car to a screeching halt along Highway 85.
"I'm holding my baby and his mouth was so blue to where I didn't know what to do at this point," Navarrete said.
At that moment, Jon Province was heading south on Highway 85. He owns JBP Carpet Cleaning and was heading to a job in Thornton. But when he spotted the family, he flipped a U-turn and threw his van in park.
"I jumped out of my van and ran straight to the mother. She just straight up handed me her child and said he can't breathe, he can't breathe," Province said.
Province sprang into action. The former CPR training he learned at a police academy in community college, kicked in.
"I was doing thirty compressions per breath. He had a couple breaths here and there and then he'd stop breathing again. I just said c'mon give me a cry. Give me a cry – let me hear you," Province said.
But little Junior was fading in and out, then the moment they were desperately waiting for.
"We finally hear this big loud cry – after I heard that I had chills and just pure relief," Province said.
Paramedics rushed Junior to the hospital, but Jon's compassion doesn't end there. After his carpet cleaning duties, he dropped off toys for Junior at the emergency room.
"I don't think I'm a hero. I'm just a good Samaritan just trying to do what I can to help others," Province said.
"Once Jon got there, he just, he was our Angel," Navarette said. "And you think about all the people who passed by, just looking," Justin Langley Senior said.
Through this frantic time – a lifelong friendship has now formed.
"It's like we are going to keep him in our family – no matter if he likes it or not, he's going to be there," Navarrete said.
Doctors believe Junior suffered a heat stroke. He had a check-up on Monday and is doing just fine.