This is an archived article and the information in the article may be outdated. Please look at the time stamp on the story to see when it was last updated.
DENVER — There's so much to do around the Mile High City in the summertime and so little time.
Here are a few of our suggestions to get the most out of the warm weather.
Watch the Rockies play at Coors Field
Whether you're a Rockies fan or not, there's nothing like baseball at Coors Field.  Forbes recently named the stadium the 6th best MLB ballpark in the country.
And even if you don't care about baseball, it has some of the best sunsets in the state and you can impress your friends with these 25 fun facts about the Rockies.
Drive up to Mount Evans
Just about an hour and a half drive from Denver, Pinpoint Weather meteorologist Chris Tomer suggests driving up to the 14,256 foot summit of Mount Evans and taking a deep breath.
It is the highest paved road in North America and you'll find that being at the top of a 14er has its perks in the summer heat as the temperature is around 20 to 30 degrees cooler than in the city.
Visit Confluence Park
There's a lot you can do at Confluence Park located in the heart of the city near Speer Boulevard and Interstate 25 along the South Platte River.
Channel 2 Daybreak anchor Ernie Bjorkman suggests having a picnic or go for a swim in the river. You can even go kayaking, fly fishing, and paddle boarding all there in the heart of the city.
Walk Denver's Dairy Block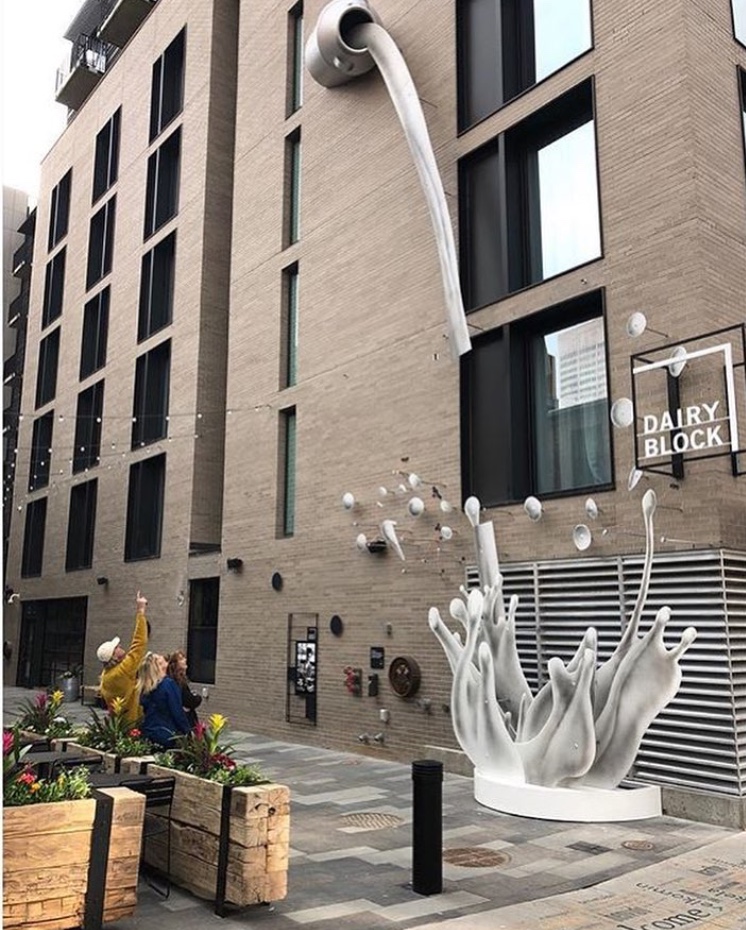 The Dairy Block is an 'activated alleyway' (as its called) and is brand new to the city and is situated near 18th and Wazee in Lower Downtown (LoDo).
The alleyway opened recently and features a ton of interactive art that'll amaze you. The Dairy Block was once home to Windsor Dairy in the 1800s but now serves as office, retail and hospitality space. It includes several bars and restaurants you can access from the alley.
Go to a drive-in movie
Did you know there's a drive-in movie theater in the Denver metro area? The 88 Drive-In Theatre is located off East 88th Avenue in Commerce City and is open rain or shine.
Have lunch at Civic Center Park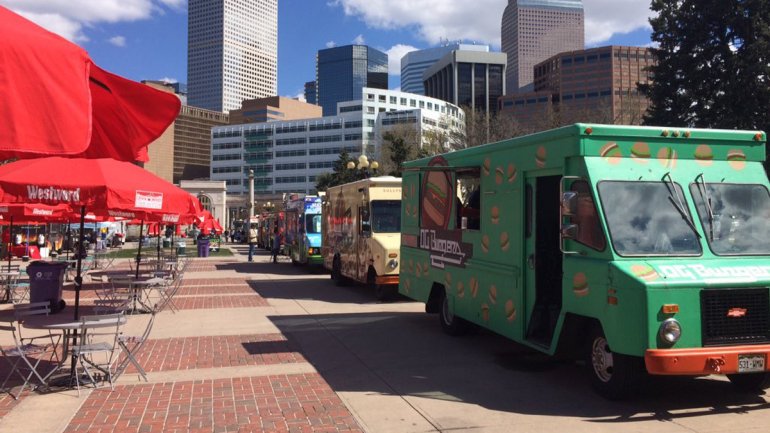 The perfect way to break up your work day with a food truck lunch in Civic Center Park. You can sample delicacies from gourmet food trucks and carts and enjoy live music at Civic Center Park from 11 a.m. to 2 p.m. on most Tuesdays, Wednesdays and Thursdays until Oct. 4.
Visit one of Denver's several museums
The Denver metro area is full of interesting museums that have reasonable admission prices and are air-conditioned to beat the heat.
Here are some of the top recommendations:
BONUS: The nature and science museum is offering free public tours and excavation of Golden's Magic Mountain with professional archaeologists. The tours go through July 13 and are on a first come first serve basis.
Grab an ice cream cone
Denver is home to tons of great ice cream shops like including iconic ones like Bonnie Brae Ice Cream which has been on University Boulevard for around 30 years, Little Man Ice Cream on 16th Street, Rocket Ice Cream near the Lowry Air & Space Museum, and Sweet Cow Ice Cream.
Go golfing with a view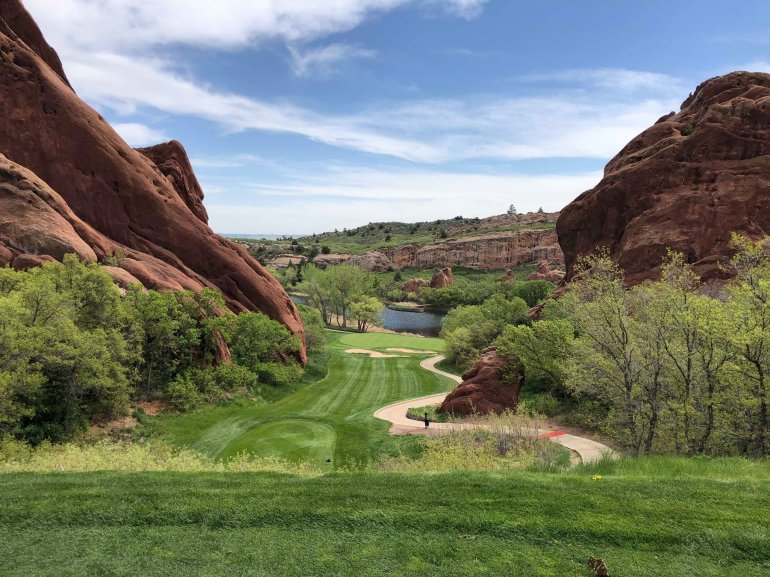 Colorado's amazing landscape has made some of the most beautiful golf courses in America – whether you want a view of the Rocky Mountains or the city skyline – there's something for everyone.
For some of the most scenic courses in Colorado, FOX31 and Channel 2's Drew Engelbart recommends Arrowhead Golf Course in Littleton, Bear Dance Golf Club in Larkspur, and the Ridge at Castle Pines.
But if you're looking for something a little more affordable (but still beautiful) check out Colorado National Golf Club located in Erie, Fossil Trace in Golden, and Fox Hollow in Lakewood.
See a fireworks show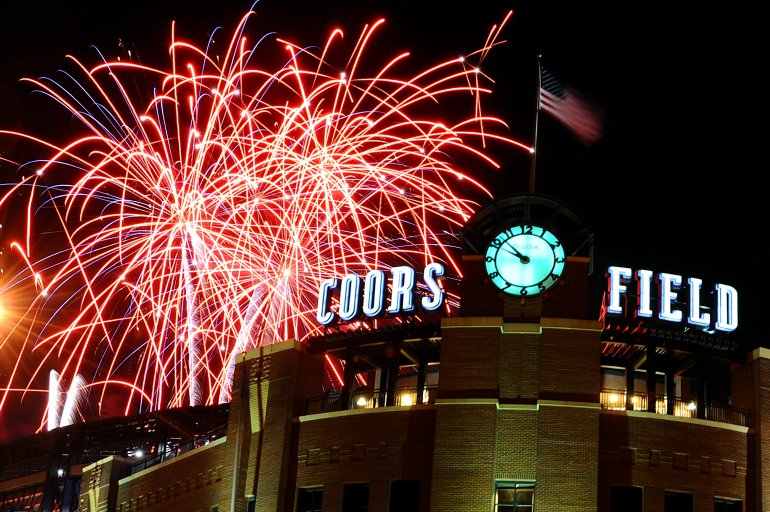 Many communities put on fireworks shows on the 4th of July and you can see a bunch of them from Red Rocks. But if you're looking for something a little closer, there's shows following games at Coors Field and Broncos Stadium.
View alleyway art in downtown
The Art Museum isn't the only place to see cool art in Denver. FOX31 and Channel 2's Kevin Torres recommends checking out The Downtown Denver Alleyways Project. Five alleyways between Larimer Square and Denver's 16th Street Mall feature unique, public artwork.
The artwork ranges from an alleyway filled with 300 cat sculptures to a giant air freshener dangling between an alley at Stout and California streets.
Spend a Sunday at Jazz in the Park
Every Sunday afternoon during the summer, jazz bands set up in City Park to play a live show. People come from around the metro to sit in the sun and enjoy the free live music. There's even food trucks if you don't pack a lunch.
See anything Red Rocks
No summer would be complete without a show at Red Rocks Amphitheatre. No matter what type of music you enjoy, there's a show for everyone. Check out upcoming concerts here.
But if you can't make a show, at the very least go hiking, biking, or workout during the day and take in the beautiful sights of the legendary venue. And there's always Film on the Rocks.
Hike to Ouzel Falls in Rocky Mountain National Park
If you love waterfalls and wildflowers, this is the hike for you. It's a moderate hike that is 5.4 miles round-trip and features dozens of types of wildflowers and several little falls along the way.
Ouzel Falls is a 40-foot waterfall that sits at an elevation of 9,370 feet.
Want more ideas? Check out 10 places to cool off within 100 miles of Denver