This is an archived article and the information in the article may be outdated. Please look at the time stamp on the story to see when it was last updated.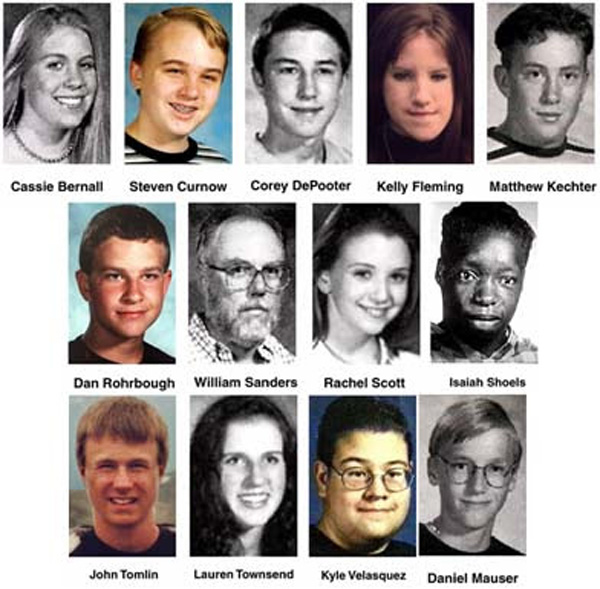 JEFFERSON COUNTY, Colo. — Columbine High School will not have classes Friday on the 19th anniversary of the deadly massacre.
Two teenagers carried out the attacks on April 20, 1999, that killed 12 students and one teacher. Another 23 were wounded before the shooters killed themselves.
Those who died were: Cassie Bernall, 17; Steven Curnow, 14; Corey Depooter, 17; Kelly Fleming, 16; Matthew Kechter, 16; Daniel Mauser, 15; Daniel Rohrbough, 15; Rachel Scott, 17; Isaiah Shoels, 18; John Tomlin, 16; Lauren Townsend, 18; Kyle Valasquez, 16; William "Dave" Sanders, 47.
A dozen Columbine students and a group of senior citizens will make a garden path of stones on Friday morning at Willowbrook Place, a memory care community.
It is part of the annual Columbine High School Day of Remembrance and Service in which students perform community service projects in the Denver metro area.
There are planned walkouts at schools across the country on Friday, but Jefferson County Public Schools is discouraging such action.
"The month of April has long been a time to respectfully remember our loss, and also support efforts to make our communities a better place," the district said.
"Please consider planning service projects, an activity that will somehow build up your school, or perhaps pre-Day Without Hate event on April 20, as opposed to a walkout.
"The Columbine survivors and Columbine community has supported our efforts as a way to hope and remember, and we encourage you to as well."