This is an archived article and the information in the article may be outdated. Please look at the time stamp on the story to see when it was last updated.
FORT COLLINS, Colo. — Poudre Fire Authority rescued a fallen climber who found himself between a rock and a hard place Sunday afternoon.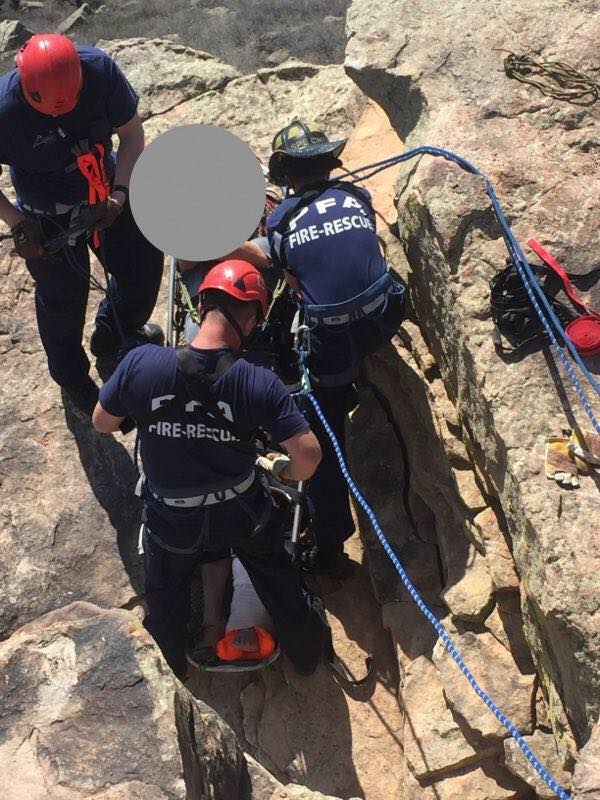 Crews were dispatched to the popular Duncan's Ridge climbing area just off Skyridge Lane shortly after 2 p.m.
The man was still attached to his climbing rope when he fell and friends were able to pull him to the top of a rock before crews arrived to offer medical assistance.
About 2:20 p.m., responders put the man into a specialized rescue basket and safely took him to a waiting ambulance.
Authorities with Poudre Fire Authority said the man suffered a moderate injury but was alert, conscious and talking when he was rescued.