This is an archived article and the information in the article may be outdated. Please look at the time stamp on the story to see when it was last updated.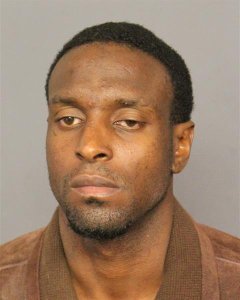 DENVER — A woman said she feels uncomfortable and violated after a burglar broke into her apartment, used her shower, sat on her couch naked and watched pornography on her TV.
Hannah Jones said she woke up about 6:20 a.m. Sunday to her two dogs barking relentlessly inside her apartment in the 6300 block of East Girard Avenue.
RELATED: Dewayne Jordan probable cause statement
Jones said when she got up to investigate, she found the dogs had corned a stranger, later identified as 32-year-old Dewayne Jordan, in her guest bedroom.
"He said he needed to shower," said Jones. "I kind of froze and was just like … I didn't know what to say."
According to a probable cause statement, Jordan asked Jones to keep the dogs back and went into an unoccupied guest bedroom and closed the door.
When Jones heard the shower running, she left the apartment and called police.
When officers arrived, Jones said they went into the apartment and saw Jordan sitting naked on her couch masturbating to pornography on her TV.
Jones said police showed her a bag of women's underwear the burglar had been carrying with him.
"The situation felt uncomfortable," said Jones.
Police said Jordan had to climb over a short retaining wall with a plant bed, then climbed over the metal barrier around Jones' porch to get to the back door of the apartment.
Jones told police that she had seen Jordan walking around outside of the apartment complex in the past but does not know him.
Jones said she plans to purchase a security system to protect herself moving forward.
Jordan was being held without bond and is scheduled to make his first court appearance on Monday afternoon.