This is an archived article and the information in the article may be outdated. Please look at the time stamp on the story to see when it was last updated.
DENVER — Police are asking the public to look out for two people suspected of being involved in a fatal stabbing in the North Capitol Hill area last weekend.
According to the Denver Police Department, officers responded to reports of a stabbing outside the Bourbon Grill at the corner of East Colfax Avenue and Pearl Street at 11:15 p.m. Sunday.
Officers found Reese Grant-Cobb had been assaulted and stabbed. He died from his injuries.
DPD says multiple people were involved in the assault.
Investigators say the people pictured above were involved in the assault. They left the scene going westbound on Colfax.
Grant-Cobb recently graduated from high school. He played football at East High School, where a memorial is planned at 7 p.m. on Thursday on the football field.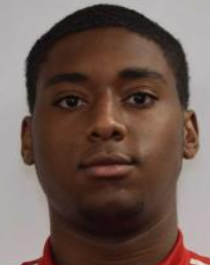 Anyone with information is asked to contact Metro Denver Crime Stoppers. A tip can be made anonymously by calling: 720-913-7867. A reward of up to $2,000 is being offered.