This is an archived article and the information in the article may be outdated. Please look at the time stamp on the story to see when it was last updated.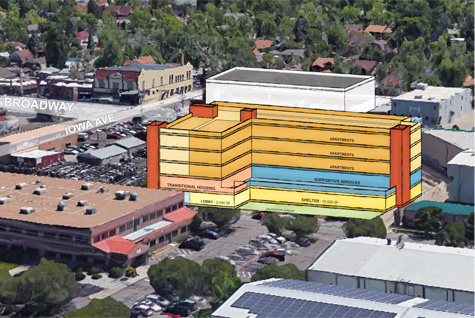 DENVER — The Denver City Council this week approved a five-story youth homeless center to be built near near South Broadway.
The council approved rezoning to allow the organization Urban Peak to build onto its existing one-story shelter that will include transitional housing and three floors of apartments.
The planned new building at 1630 S. Acoma St. in the Overland neighborhood but near the Platt Park residential neighborhood will include 40 shelter beds and up to 60 units of permanent supportive housing.
The city council unanimously approved the rezoning for the project on Monday night despite opposition from the Platt Park People's Association, saying the building was too tall for the neighborhood.