This is an archived article and the information in the article may be outdated. Please look at the time stamp on the story to see when it was last updated.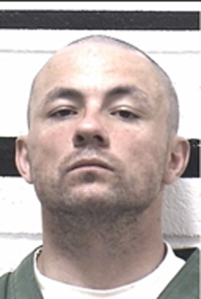 FLORENCE, Colo. — The clothing of an inmate was found on a riverbank in Florence, not far from the state prison where he escaped, the Colorado Department of Corrections said Wednesday.
The clothing items found were what Michael Onorato, 37, was wearing at the time he got out of the Fourmile Correctional Center near Canon City early Tuesday morning.
The clothing was found about two miles from the prison.
Onorato has grown out his hair and facial hair since his arrest photo. It's not known what clothing he is currently wearing.
Onorato was working on an outside work crew at a cow dairy when he went missing. He was discovered missing during a count at the facility at 3 a.m. Tuesday.
Onorato, 37, is described as a white male with brown hair, brown eyes and a beard. He is 5-foot-4 and weighs 144 pounds.
He is considered dangerous and should not be approached.
Onorato is serving time for motor vehicle theft, drug abuse and robbery in Denver and Larimer counties.
Anyone with any information should call the fugitive tip line at 866-873-6305, the command center at 719-226-4001 or local law enforcement.