This is an archived article and the information in the article may be outdated. Please look at the time stamp on the story to see when it was last updated.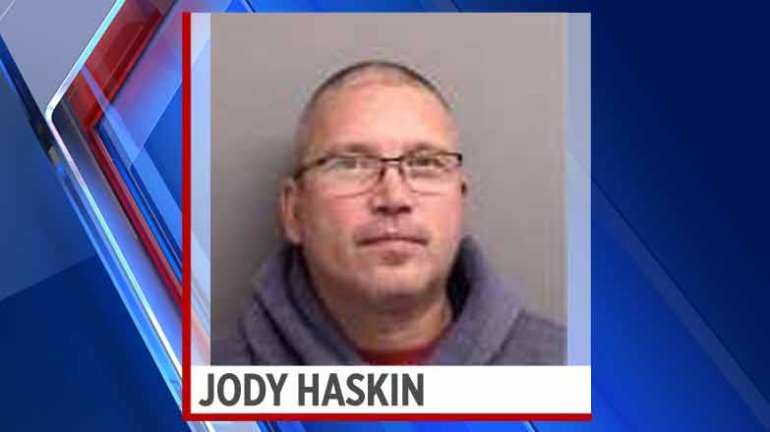 GRAND JUNCTION, Colo. — A 12-year-old girl missing from Grand Junction since Wednesday afternoon was found safe in Rifle late Thursday night, the Grand Junction Police Department said.
Raeanna Rosencrans was found at the Walmart store shortly before 10 p.m. Police said she appeared to be physically unharmed, but she was taken to a hospital as a precaution.
Rifle is on Interstate 70 about 60 miles east of Grand Junction.
The suspect in her alleged abduction, 47-year-old Jody Haskin, has not been found. Police in western Colorado were searching for him late Thursday.
The Amber Alert issued in Rosencrans' disappearance has been canceled. Haskin is Rosencrans' stepfather.
Police said they have obtained an arrest warrant for Haskin. He faces one count of second-degree kidnapping in the disappearance of Rosencrans.
He's described as being about 6-foot and 215 pounds, balding with brown eyes and glasses.
According to court records, Haskin has been wanted on a warrant in Grand Junction stemming from a sex assault on a child since Feb. 1.
Police said they have been searching for Haskin, a registered sex offender, for several months.
"We simply have not found him," Grand Junction police chief Mike Nordine said. "He deregistered as a sex offender in Mesa County, advising he was moving, and then he has been out of touch, out of contact by law enforcement."
The Rife Police Department said Friday morning it was searching for Haskin along Interstate 70 near mile marker 90 to 94.
Police said Haskin could be traveling toward North Dakota.
Anyone who sees Haskin is urged not to call him but to call 970-549-5656 or 911.
Rosencrans was last seen about 3 p.m. Wednesday walking home from school with a friend after being dropped off by the school bus in the area of D 1/2 Road and Larry's Meadow.
Witnesses said Raeanna entered a car willingly. The vehicle was recovered in Rifle.