This is an archived article and the information in the article may be outdated. Please look at the time stamp on the story to see when it was last updated.
LARIMER COUNTY, Colo. -- American Furniture Warehouse is asking for special permission to put up a 60-foot, electronic sign along Interstate 25 near Fort Collins.
The sign would be located at I-25 and East Mulberry Street and would be 350 square feet in size.
County rules allow signs no bigger than 90 square feet and 18 feet tall at the largest but the store has asked for a variance from the rules because, according to the application, much of its business is from shoppers driving down the interstate.
The company says that the current signage is hard for drivers to see until they are past the exit for the store.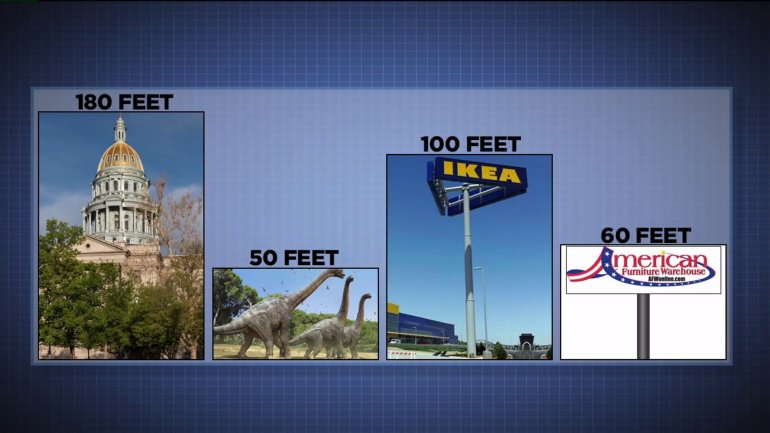 This wouldn't be the first time a county or city made an exception for a business.
The city of Centennial allowed Ikea to build a 100 foot sign along I-25 even though the city said signs couldn't be more than 32 feet tall.
Larimer County Commissioners will make the final decision on the sign.
A public hearing will take place on Monday at 3 p.m. in Larimer County.