This is an archived article and the information in the article may be outdated. Please look at the time stamp on the story to see when it was last updated.
BOULDER, Colo. — A jury convicted Adam Densmore of first-degree murder on Thursday in the killing and dismembering of his ex-girlfriend last year.
Densmore, 33, was also found guilty of tampering with a corpse, abuse of a corpse and tampering with evidence in connection to the killing of 25-year-old Ashley Mead in February 2017.
Jurors began deliberating at 8:30 a.m. Wednesday and reached a verdict on Thursday morning.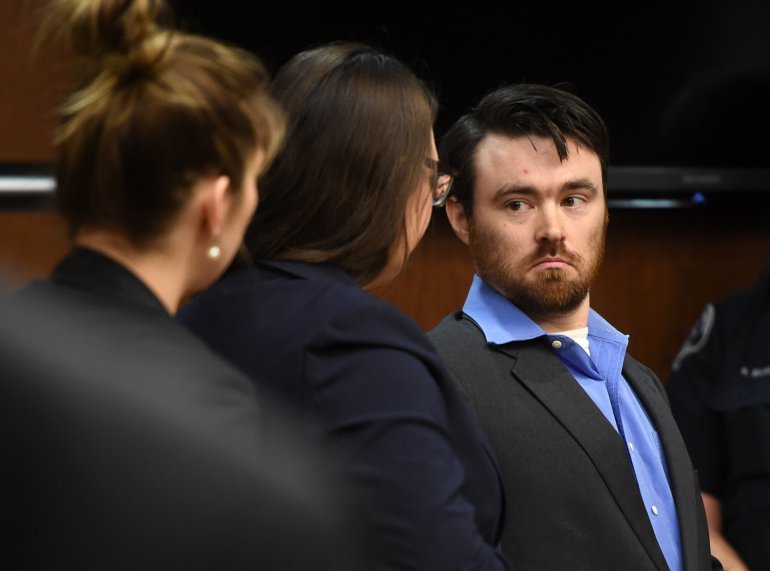 The guilty verdict on first-degree murder carries an automatic life sentence for Densmore. Boulder District Judge Judith LaBuda set May 25 for sentencing for the other three counts.
The prosecution claimed Densmore killed Mead in their Boulder apartment, put her body in his car and then drove to his parents' house in Louisiana.
There, he allegedly cut up her body and then threw it in a dumpster in Oklahoma.
Prosecutors said Densmore was upset over fears Mead was about to leave him and take the child they had together with her.
Attorneys for Densmore had argued prosecutors have not answered vital questions in the case and did not prove when or how Mead died.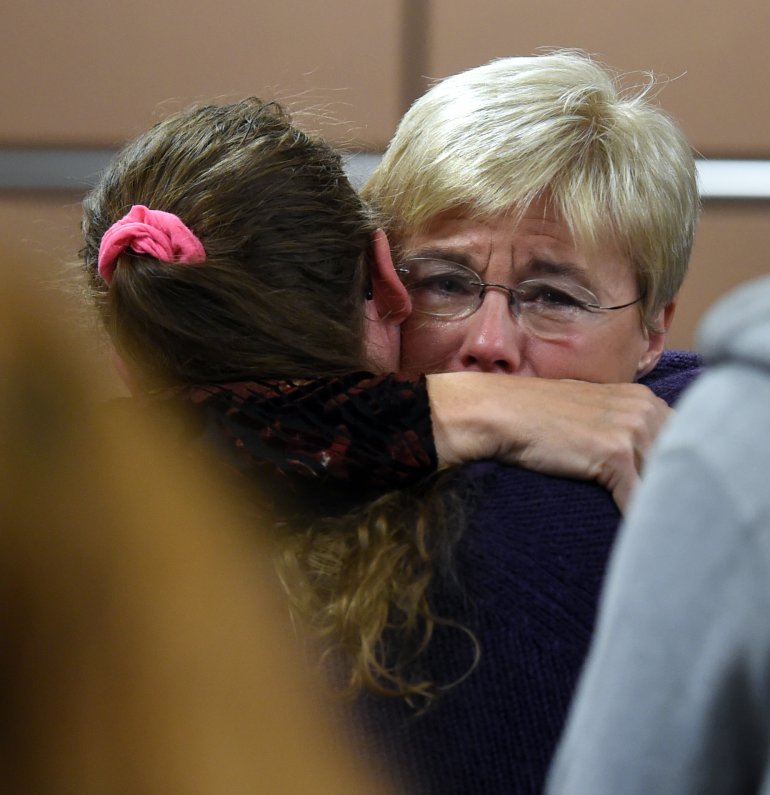 LaBuda told the jurors they could consider the lesser charges of second-degree murder, manslaughter and criminally negligent homicide if they felt prosecutors did not prove the first-degree murder charge beyond a reasonable doubt.
"Today we have justice for Ashley Mead," Boulder County District Attorney Michael Dougherty said.
Emotions from both families were high as Densmore stayed low with little to no movement during the reading.
"Ashley's family of course is devastated, that's a hole that will never be filled, I can't tell you enough the courage and strength her family had throughout this entire process being here in this courthouse day after day after day," Dougherty said.
There was an embrace between Mead's and Densmore's families after a case that wasn't hard and horrific.
"It's one of the worst cases," Dougherty said. "I can't imagine someone doing to a person what the defendant did to Ashley Mead by chopping her up."
Even with a guilty verdict, there are still a lot of questions. Prosecutors don't know how Mead was killed and to this day only parts of her body have been found.
"The only person in the world who knows where Ashley Mead's body parts are is the guy whose going to spend the rest of his life in state prison and that's exactly where he belongs," Dougherty said.
What the court does know is who is responsible for Mead's death.
"I also think of Winter, her daughter, who will grow up the rest of her life, people asking what does your mom do, where does your mom live, and she'll have to say she's dead and she was dismembered by the defendant and I think that's the true tragedy here," Dougherty said.
Mead was reported missing on Feb. 12, 2017, along with her 1-year-old daughter, Winter Daisy Mead. The girl was found with Densmore near Tulsa, Oklahoma, three days later.
Partial remains believed to be Mead's were found in a dumpster in Okmulgee, Oklahoma, on Feb. 15, 2017, but a positive identification wasn't made until April 3, 2017.
Densmore and Mead moved to Boulder from Louisiana and shared custody of the girl.