This is an archived article and the information in the article may be outdated. Please look at the time stamp on the story to see when it was last updated.
FORT COLLINS, Colo. — A man was arrested on Wednesday in connection to at least one of the six unsolved random shootings that happened in northern Colorado in 2015.
The Northern Colorado Shootings Task Force has been investigating the shootings that occurred in Larimer and Weld counties.
Although authorities have connected some to each other, they have not forensically connected them all.
The shootings left two people dead. Police believe the victims were randomly selected.
The shootings began in April 2015.
April 22, 2015
Cori Romero was shot in the neck while merging onto southbound Interstate 25 from Harmony Road in Larimer County about 11:15 p.m. Romero survived the incident.
May 18, 2015
John Jacoby was shot and killed while riding his bicycle near the intersection of Weld County Road 15 and Weld County Road 72 in Windsor.
The task force later was able to forensically link the shooting of Romero to the homicide of Jacoby.
June 3, 2015
Two shootings occurred in northern Colorado on this day.
At 10:30 p.m., a motorcyclist was shot while riding near Denver Drive and East 18th Street in Loveland. The person was not injured but reported being followed by an orange-colored pickup truck.
At 10:42 p.m., William Connole was shot and killed while standing at the intersection of East First Street and North St. Louis Avenue in Loveland.
The task force later was able to forensically link the death of Connole and the shooting of the motorcyclist.
The task force also obtained surveillance video of an old orange-colored pickup truck following the motorcycle and driving through an intersection.
Sept. 13, 2015
Two shootings occurred in the early-morning hours.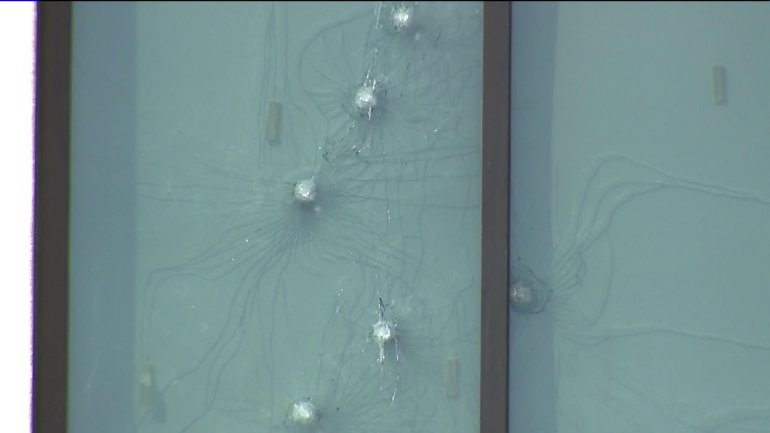 At midnight, Cottonwood Plains Elementary School was shot at several times. The school was not occupied at the time of the shooting.
At 12:30 a.m., several rounds were shot into the window of an occupied hallway at Banner Health Center — Fort Collins on Harmony Road. There were no injuries.
The task force was later able to forensically link the two Sept. 13, 2015, shootings and obtained surveillance video that indicated the shooter was driving a red 2002 to 2007 Mini Cooper with a black hard top.