This is an archived article and the information in the article may be outdated. Please look at the time stamp on the story to see when it was last updated.
NORWOOD, Colo. — Two young girls killed on a farm 35 miles outside of Telluride on Sept. 8 have been identified, the San Miguel Sheriff's Office said Friday.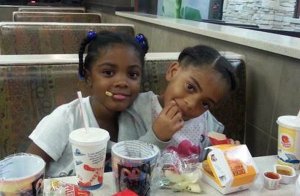 According to officials, the girls were the daughters of Nashika Leonie Bramble, who is charged in connection with their deaths.
When officials found the bodies of 10-year-old Makayla Victoria Roberts and 8-year-old Hannah Elizabeth Rosalina Marshall, they confirmed the girls had been dead for at least two weeks.
Roberts' father does not live in Colorado and is not involved in the case. Marshall's father is also not involved in the case.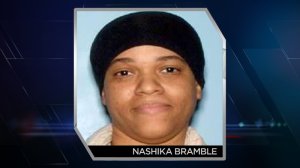 The cause of their deaths is still under investigation and five people have been arrested.
Frederick Blair, 23, Madani Ceus, 37, Ika Eden, 53, and Ashford Nathaniel Archer, 50, are suspects in the homicides.
Charges include second-degree murder, criminally negligent homicide and felony child abuse causing death.
"In my 37 years as sheriff, I have never seen anything as cruel and heartless as this," San Miguel County Sheriff Bill Masters said.