This is an archived article and the information in the article may be outdated. Please look at the time stamp on the story to see when it was last updated.
DENVER — Two Denver sheriff's deputies are being disciplined after they called in sick to work while they were on a trip to Las Vegas last summer, according to documents obtained by FOX31 and Channel 2.
Deputy Daniel Trujillo and deputy Diego Villalpando-Hernandez called in sick on June 18, 2017 to take a trip to Las Vegas. Photos posted on social media show the deputies in a group of people on that day.
According to the records, Villalpando-Hernandez worked on the department's Saturday Work Program, which starts at 5 a.m. He called in at midnight causing the work program to be canceled that day.
The cancellation of the program forced another employee who was scheduled to work that day to take paid time off so she could get paid for the hours she would have worked if the program would have happened that day.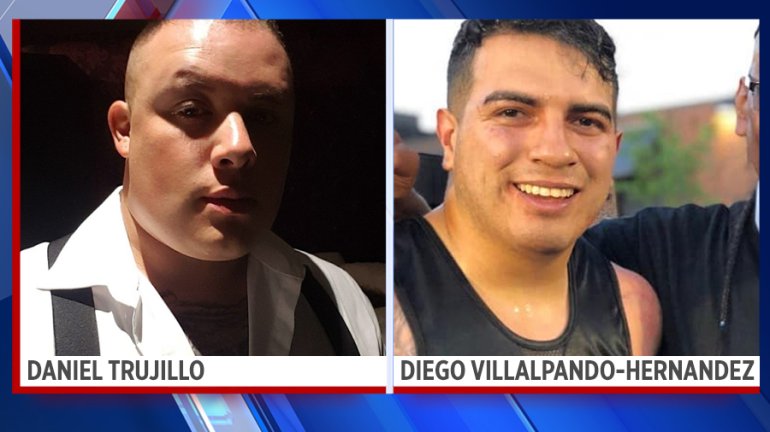 When confronted by the department, Villalpando-Hernandez said that what he did was a "selfish act" and that he should have communicated more with his supervisors and got the approved time off, according to the records.
Trujillo told investigators that he needed a break from what was going on in his life at the time.
"I took this trip because my friends in the department saw that I needed an escape from what I was currently dealing with," Trujillo said according to the documents. "I just needed an escape anywhere."
"I was dealing with quite a bit for quite a while. And this whole trip was just to decompress," Trujillo added. "I wasn't even planning on going. My ticket was – and my hotel room was purchased for me. I shared the room with a couple other deputies. And we're all really close friends. We just – I needed that camaraderie."
Trujillo was docked 10 percent of his pay for 10 pay periods as a punishment for the incident by the Denver Safety Manager's Office, that's the equivalent to a 10 day suspension.
Villalpando-Hernandez was fined 10 percent of his pay for 10 pay periods and was suspended for six days by the office. It is the equivalent to a 16 day suspension.