This is an archived article and the information in the article may be outdated. Please look at the time stamp on the story to see when it was last updated.
COLORADO SPRINGS, Colo. — Two children were reported missing on Thursday, the Colorado Springs Police Department said.
Anneberlin Perrone, 4, and Grayson Perrone, 3, were last seen in the Colorado Springs area on Sept. 27.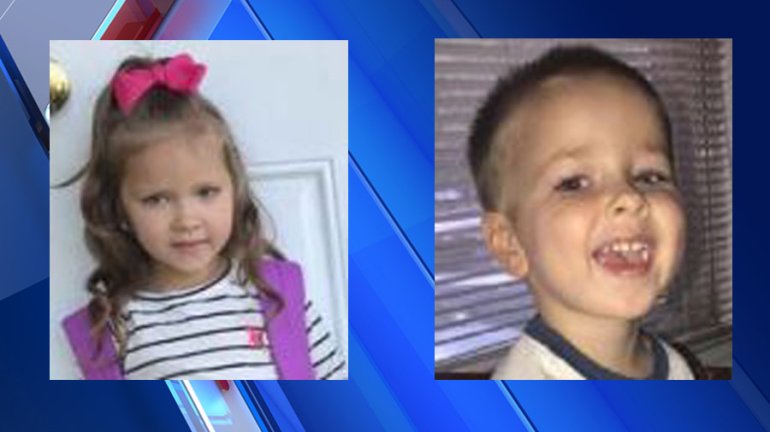 Police believe the pair might be traveling with Harmonie and Duncan Larrow in a 2013 black Ford C-Max with Colorado license plates HPO-258. The small crossover has a broken rear window that is taped with clear plastic.

Anneberlin goes by Annie. She is 3-foot-5 and weighs about 50 pounds. She has pierced ears and blond hair.
Grayson is 3-foot and about 40 pounds and also has blond hair.
Harmonie Larrow 5-foot-5 and 140 pounds. She has green eyes and brown hair. She has pierced ears and also answers to Harmonie Perrone.
Duncan Larrow is 5-foot-11 and about 165 pounds.

He has brown hair and hazel eyes. His hair is short on the sides and longer on top.
Duncan and Harmonie are 21 years old. Police said they might have ties to Arizona.
Authorities did not disclose the relationship between the missing children and the 21-year-olds.