This is an archived article and the information in the article may be outdated. Please look at the time stamp on the story to see when it was last updated.
VAIL, Colo. — Authorities are  increasing the reward to $15,000 for information leading to an arrest or citation to those responsible for shooting and killing two mountain goats near a mountain summit last month.
The Vail Daily reports the state's Operation Game Thief program is raising the reward from $5,000 in the case of the goats killed near the summit of Quandary Peak, which lies southwest of Breckenridge.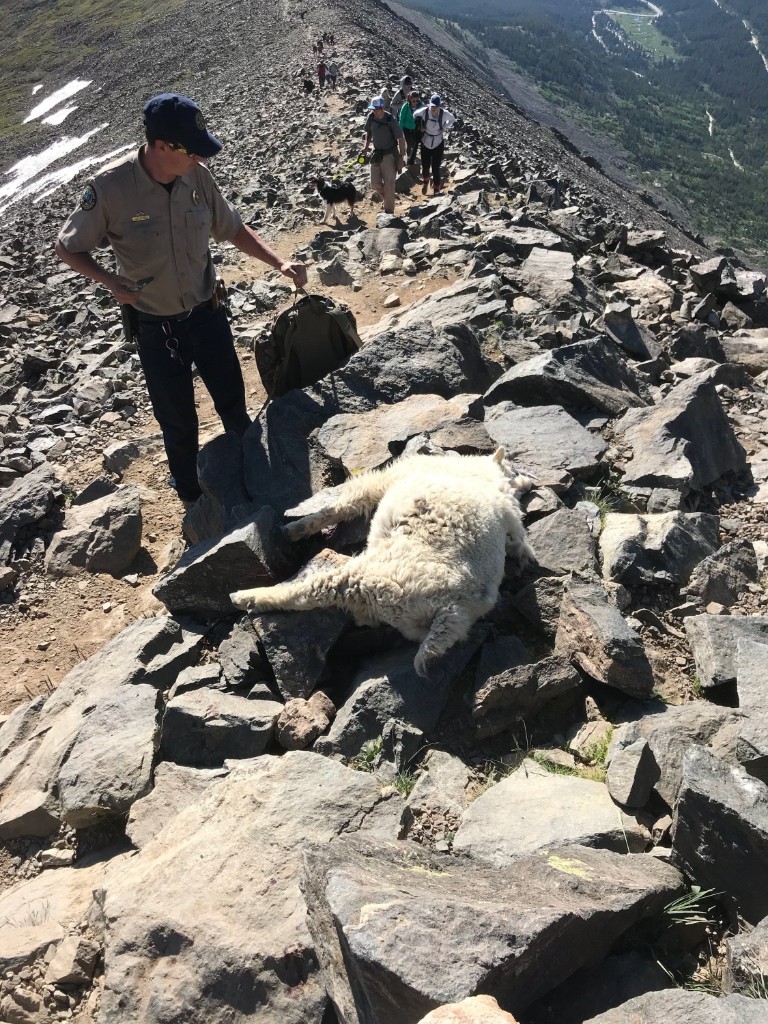 Colorado Parks and Wildlife says the two male goats were shot in the head with a pistol sometime on July 3. The goats were between 1 and 2 years old.
Authorities say a felony poaching conviction can lead to jail time and fines that can exceed $20,000 per animal.