This is an archived article and the information in the article may be outdated. Please look at the time stamp on the story to see when it was last updated.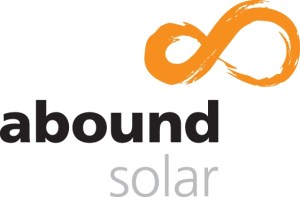 LOVELAND, Colo. — Abound Solar said it was doomed by Chinese companies receiving government subsidies that far outweighed the support it was receiving from the U.S. government.
The Loveland-based company is the second major solar panel producer to receive government subsidies before filing for bankruptcy. Former executives from Abound Solar testified before Congress Wednesday.
According to a report by Reuters, the U.S. government promised to provide Abound with $400 million in government subsidies, but Abound only received $70 million of that loan guarantee before filing for bankruptcy.
Thomas Tiller, Abound's former chairman, told Congress the Chinese government provided about $35 billion in subsidies to Chinese solar companies. That, he said, resulted in a production growth that outpaced demand and pushed down the price for panels by more than 50 percent over the course of one year.
"Such a severe market change made it difficult for Abound and others to survive," Tiller told a House of Representatives oversight committee.
The Energy Department's loan guarantee program was financed primarily by the the stimulus act of 2009. Jonathan Silver, a venture capitalist appointed by the Obama administration to head the loan guarantee program, left his post in the Energy Department in October 2011 when the funding from the stimulus ran out.
Shortly before Silver left, Solyndra, another solar panel company which received $500 million in loan guarantees, also went bankrupt. Still, Silver defended his former program's effectiveness to the same House oversight committee Wednesday.
"The funds represented by investments that have failed represent less than 3 percent of the total portfolio," Silver said in a written testimony.