This is an archived article and the information in the article may be outdated. Please look at the time stamp on the story to see when it was last updated.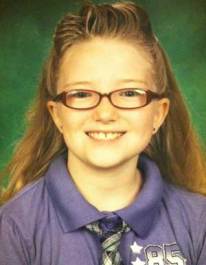 WESTMINSTER, Colo. — Police in Westminster  turned their focus to finding the killer of 10-year-old Jessica Ridgeway Friday.
She was last seen walking to school at 8:30 a.m. on Oct. 5. An Amber Alert was issued and the search for her began.
On Oct. 7, police got a break in the case when they discovered a backpack with Ridgeway's name on it. 
On Wednesday, police found a body in Pattridge Park Open Space park in Arvada, about 11 miles south of where that backpack was found.
One week after she disappeared, police said DNA confirmed the body found Wednesday was indeed Jessica.
For all the latest information on the search, follow the live blog below. It will be updated with real-time information throughout the day, and you do not have to refresh this page to get the latest.
If you have any information regarding the investigation, Westminster police are asking you to call the tip line at 303-658-4336, or email PDamberalert@cityofwestminster.us. You can also find more information on a Facebook page that has been set up by Ridgeway's family.